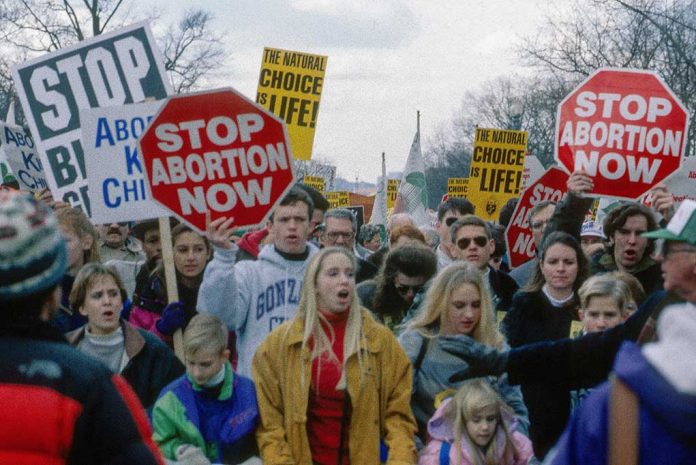 New POLL Shows What Voters Are Most Concerned About
(USNewsBreak.com) – The number of Americans who consider abortion a major issue for the upcoming elections reached its highest number since Gallup started implementing it in surveys, according to a new poll from the group. The topic ranks fourth on the list of concerning items behind inflation, poor leadership, and the economy in general.
8% of Americans now say abortion issues are the most important problem facing the U.S. https://t.co/729dg0XfpX

— GallupNews (@GallupNews) August 1, 2022
The poll numbers are predictably partisan, with 13% of Democrats and left-leaning independents citing abortion as a leading issue compared to just 4% of Republicans and right-leaners. The overturning of Roe v. Wade may have had an impact on the numbers, as the decision switched the topic to concern for liberals while conservatives saw one of its major policy objectives fulfilled.
Other issues pulled similar partisan results. For instance, no right-leaning respondents listed climate change as a top issue in the poll, but 11% checked off immigration. A mere 1% of the Left agrees on reforms affecting the southern border. Meanwhile, although Gallup reports that only 8% of Republicans are happy with the economy, 21% of Democrats feel the same.
Still, abortion has been a major hot button topic on both sides of the aisle since the Supreme Court turned the issue over to the states. Pro-choice protests have erupted in the US defending a woman's right to an abortion. Meanwhile, lawmakers in a large number of states have been fighting to implement stricter laws on the practice. Kansas residents were set to vote on a measure to remove abortion as a constitutional right in their state on August 2. However, while Kansas is widely considered a "red state," the majority of people voted against the amendment.
Of the issues facing America, how high does abortion rank on your list?
Copyright 2022, USNewsBreak.com