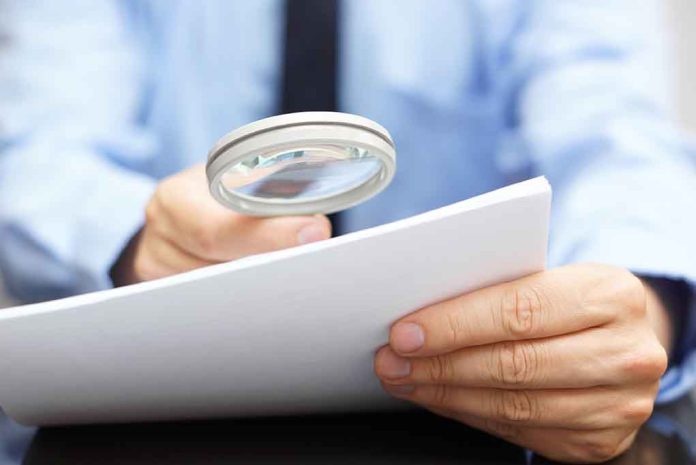 Democratic Consultant CAUGHT – Investigators Expose His Crimes
(USNewsBreak.com) – During the COVID-19 pandemic, the government disbursed a wide range of funds to offset the resulting economic challenges. Many people committed fraud to get this money. The list of offenders allegedly includes a Democratic political consultant facing charges for lying on a Paycheck Protection Program (PPP) application.
A political consultant who worked on Democratic South #Florida political campaigns allegedly lied on an application for #COVID19 payroll relief, federal prosecutors said.

A co-conspirator, prosecutors say, prepared and submitted the loan application. https://t.co/GbkCiIEsWq

— The Epoch Times (@EpochTimes) May 10, 2022
The US Department of Justice (DOJ) announced on May 9 that it charged Omar Smith with obtaining $212,500 illegally from PPP. Officials say he received the funding in June 2020 for A Star For I, Inc. as the owner of the Florida company.
He allegedly provided fake payroll records and claimed he employed 30 individuals. Smith stated his monthly payroll expenses were $85,000. He also reportedly worked with another person to submit the information to PPP with the promise he would pay the co-conspirator 20% of the loan proceeds.
The DOJ investigation uncovered that the business has no employees or payroll expenses. Officials said the duo created false records to show the money went to pay employees and other approved costs.
Smith faces charges of conspiring to commit bank fraud and wire fraud. If the court finds him guilty, the sentence could be up to 30 years of incarceration with a maximum fine of $1 million.
The Epoch Times reported Smith has already repaid all funds, and his lawyer insists he did have a real business with employees and is unaware of the co-conspirator involved. Smith previously worked for Dale Holness, a former Broward County mayor and current candidate for Florida's 20th Congressional District on the Democratic ticket.
Copyright 2022, USNewsBreak.com