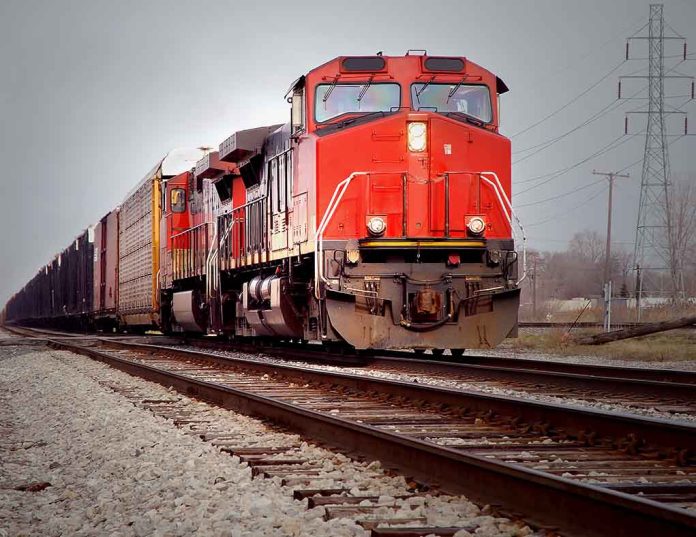 (USNewsBreak.com) – Law enforcement agencies have struggled under the weight of negative public opinion in recent years. Yet, many officers continue to show up and serve the public every single day in a big way. Some even commit heroic acts that save lives, which was the case in one recent LA incident where Los Angeles officers saved a pilot from certain death.
On January 9 at around 2:00 p.m., a small plane pilot made an emergency landing on train tracks in Pacoima after the aircraft lost power. The Los Angeles Police Department (LAPD) quickly responded; that's when officers heard a train approaching the scene.
The heroic first responders managed to extract and rescue the pilot from the plane's cabin in the nick of time. Seconds later, the Metrolink train struck the downed plane. The video below captures the scene of the train roaring past right after police saved the pilot.
The LAPD also posted body camera footage after the incident. The body cam video shows officers working quickly to remove the obviously injured pilot from the plane before the train crash. At one point in the clip, an unknown person screams at the men to move faster while another glances in the direction of the oncoming train.
Officials have yet to identify the pilot, who they transported to a local hospital for treatment. Local authorities did confirm the individual was in stable condition later that evening. Officers escaped the incident injury-free, and the pilot was the only person in the aircraft at the time.
Copyright 2022, USNewsBreak.com