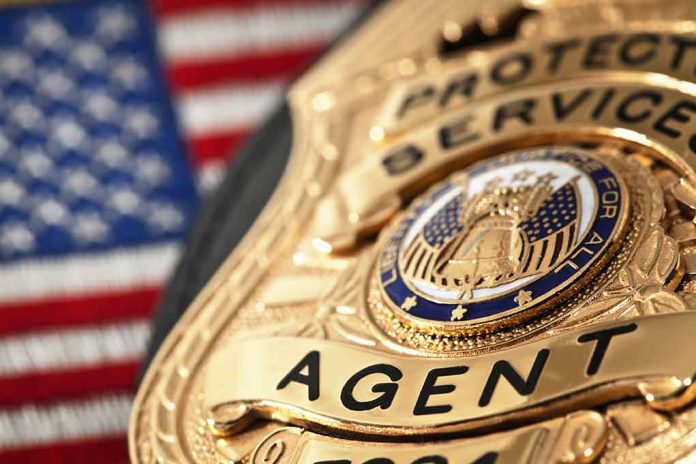 (USNewsBreak.com) – Law enforcement officers rush into situations that put their lives on the line every day, despite ongoing and outspoken calls to defund police. They handle incredibly perplexing cases and face difficulties so challenging that, according to the COPS Office, an estimated 15% deal with symptoms of Post-Traumatic Stress Disorder (PTSD). Yet, new statistics suggest they face far more dangers than accolades on a day-to-day basis. The number of officers shot on the job reportedly skyrocketed in 2021.
RT @GLFOP: The most ever recorded in one year: 314 officers shot in the line of duty, 58 officers were killed by gunfire.

With one month remaining in 2021, please pray for America's law enforcement officers! #EnoughIsEnough #BackTheBlue https://t.co/qmhjl4Ogxb

— Tri-County FOP #3 (@scfop3) December 2, 2021
According to a National Fraternal Order of Police (FOP) report from November 30, 314 officers have been shot in the line of duty since January 1. Fifty-eight of those individuals died as a result of their injuries.
An additional 95 officers were injured or killed in some kind of ambush attack. A tragic 119 officers suffered gunshot wounds during these incidents; 28 died as a result.
The FOP also noted that ambushes are up 126% compared to 2020.
FOP President Patrick Yoes said statistics would likely break the previous record for the total number of officers shot on the job by the end of 2021. He also pointed out that deaths due to gun violence are already at an all-time high.
Yoes blames movements against law enforcement as a core contributor to the problem, saying such beliefs lead to more violence towards officers. But as the FOP president pointed out, these talented individuals keep showing up for work each day to protect and serve despite facing such an incredibly high level of risk.
Yoes is urging Congress to take action. In March, Republicans in the Senate introduced the Protect and Serve Act, making attempting or causing an injury to a cop a federal crime. It remains stalled at the present point in time.
Copyright 2021, USNewsBreak.com