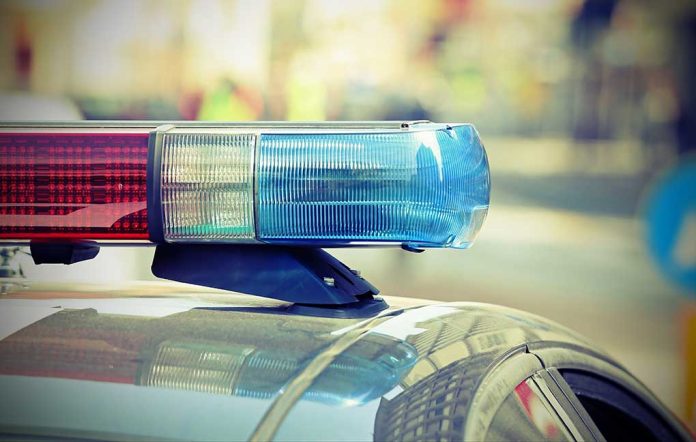 Police Reportedly STOP Potential Shooting Plot After Critical Tip
(USNewsBreak.com) – During a press conference on July 6, Richmond Police Chief Gerald Smith announced a concerned citizen may have helped prevent a mass shooting on July 4. Chief Smith explained the tipster alerted officers to a potential plot for an attack at Dogwood Dell during the Independence Day celebration. Officers acted quickly to arrest the two men behind the alleged plan.
Alvardo-Dubon and Balacarcel are now both in Richmond City Jail, and are being held without bond, Smith said Wednesday.https://t.co/VAj9LCiK2E

— WJHL (@WJHL11) July 7, 2022
The tip prompted police to check out the Columbia Street home of Julio Alvarado-Dubon and Rolman A. Balacarcel. When they arrived, they found firearms and ammunition.
Officials took Alvarado-Dubon into custody and seized the evidence on July 1. They did not arrest Balacarcel at that time but kept him under surveillance until they secured a warrant to pick him up on July 5.
The men were in violation of firearms laws given they came from Guatemala, and non-citizens aren't allowed to own guns. Authorities are holding both men on gun possession charges.
Chief Smith called the operation a success and praised the tipster for likely stopping a mass shooting and saving lives. The Virginia Governor also had a grateful message for the concerned citizen, taking to Twitter to call the person a hero.
I want to thank and applaud the hero in Virginia that stopped a potential massacre by alerting our brave Richmond Police Department Officers that work tirelessly every day to protect our communities. Its a great reminder that if you see something, say something to your local PD.

— Governor Glenn Youngkin (@GovernorVA) July 6, 2022
He told residents that they should contact authorities if they see or hear anything problematic.
Copyright 2022, USNewsBreak.com