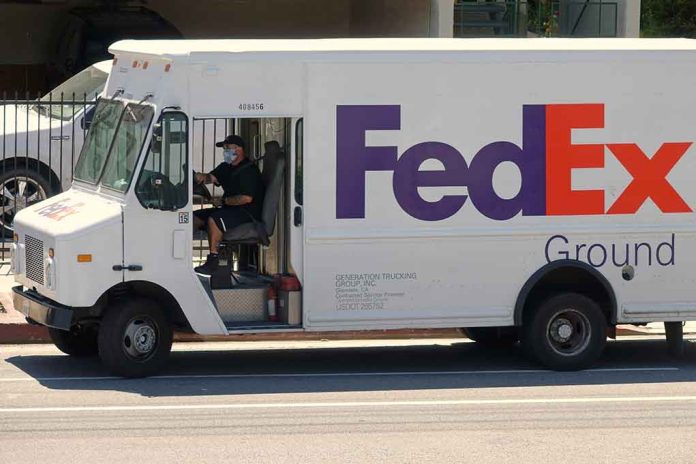 (USNewsBreak.com) – November and December are the busiest times of year for package deliveries. The sheer workload can leave some delivery drivers feeling overwhelmed and frustrated at the excessive amount of work that comes their way, but most strive to do their best despite circumstances. One Alabama driver reportedly decided to dump off excess packages instead, prompting complaints that led to a major investigation.
An unidentified source first discovered the hoard of more than 400 FedEx boxes in a Blount County, Alabama ravine on November 24. The company quickly sent drivers to pick up the packages. Staffers worked through Thanksgiving to clean up the scene.
A FedEx driver dumped parcels into an Alabama ravine at least six times, resulting in the accumulation of more than 400 packages discovered last week, police say.

— Standard-Times (@gosanangelo) December 1, 2021
Investigators later collaborated with FedEx in an attempt to identify the unnamed driver. The worker allegedly dumped packages at least six times, which investigators say equates to six property theft charges if prosecutors take over the case. So far, it's unknown if any charges will be filed.
Victims in the case are in and outside of Blount County. Sheriff Mark Moon estimates the total number of individuals impacted to be about 450. He also explained it would be a lengthy investigation; closing the case would take time.
FedEx released a statement saying the driver is no longer an employee. The company plans to cooperate with investigators, reiterating its commitment to package security. FedEx also stated it would try to deliver packages tied to the case and provide additional options to people waiting for undeliverable items.
Copyright 2021, USNewsBreak.com