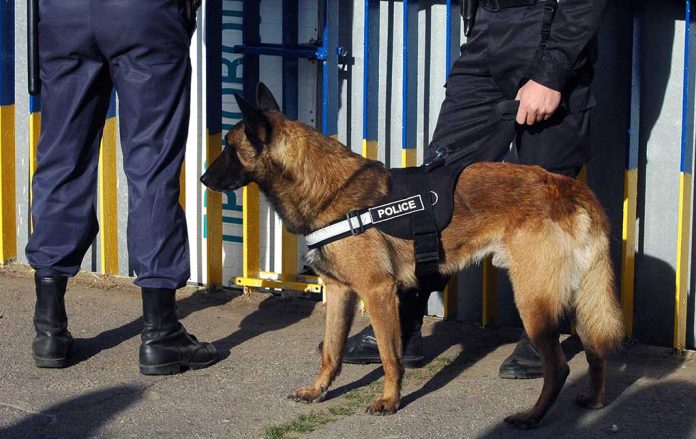 Authorities Discover 2,000 Fentanyl Pills in Bread Rolls
(USNewsBreak.com) – Fentanyl continues to flow out of Mexico and into America at high rates despite ongoing attempts to stem the flow of the dangerous drug. On November 15, Mexican authorities discovered a massive stash of almost 2,000 pills baked into a shipment of bread rolls headed for the US.
Mexican authorities have seized plastic bags containing 2,000 fentanyl pills that were apparently baked into traditional bread rolls. https://t.co/AaTWjWPrMp

— CBS News (@CBSNews) November 16, 2022
A trained drug-sniffing service dog reportedly alerted police to the package containing the clandestine substance before it made it across the border. They immediately began to investigate, prying it open for further inspection.
They discovered a box contained a small selection of bread rolls nestled carefully between bags of corn chips. However, that was far from the entire picture. As the agents cut open the four baked rolls, they discovered that each one contained a small plastic baggie holding around 500 fentanyl tablets.
Notably, officers seized the suspicious pack in Culiacan, Mexico. That region serves as a home base for the notorious Sinaloa crime syndicate, which is well-known for running drugs into the US. In fact, the connection is so long-standing and well-established that the US Treasury even sanctioned two members of the cartel back in October, according to The Associated Press.
DEA Administrator Anne Milgram also raised the alarm about how cartels were contributing to overdose rates here in the US when she appeared on CBS Mornings back in August. She pointed the finger at both the Sinaloa and Jalisco New Generation Cartels, at one point claiming that their crimes are "…killing Americans."
Milgram also said organized crime groups strive to get their products into the US by any means necessary. A trafficker's main goal is to get people addicted, so they keep coming back for more.
According to US Customs and Border Protection, cartel smuggling methods can be incredibly advanced to the point of being virtually impossible to detect. At the Port of Louisville, agents have stopped shipments hidden in laptops, children's toys, and even woodwind instruments. Officers aren't only finding fentanyl, either; methamphetamine seizures are also common.
Copyright 2022, USNewsBreak.com