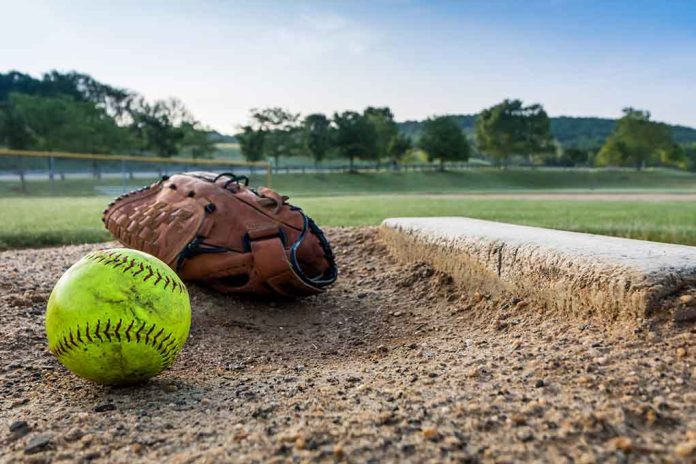 Ex-USA Softball President ARRESTED – The Reason Why Is Horrifying
(USNewsBreak.com) – On July 5, the Sacramento County Sheriff's Office announced it arrested the former Team USA Softball President, John Gouveia. The ex-sports official faces eight charges for "lewd and lascivious acts" with a child under 14. Despite the gravity of the charges, Gouveia left jail on a $250,000 bail the same day of his April 14 arrest. The agency said the situation remains under investigation.
John Gouveia, a former president of Team USA Softball, was arrested and charged with eight counts of lewd and lascivious acts with a child younger than 14, the Sacramento County (California) Sheriff's Office announced. https://t.co/Gt9RvnyTPw

— USA TODAY Sports (@usatodaysports) July 6, 2022
On Twitter, USA Softball said it's now aware of the charges against the former member, who no longer has any association with the team, and has made appropriate reports on the matter. The organization said it had no prior knowledge of the situation before authorities made their public statement, adding that the allegations against Gouveia have no relation to the accused's time with USA Softball.
Statement from USA Softball pic.twitter.com/2EjCt4RQ41

— USA Softball (@USASoftball) July 6, 2022
Gouveia helped oversee the team from 1991 to 2019 and was also a commissioner of USA Softball of Northern California. He worked for the Hayward Area Recreation and Park District for 25 years and stepped down from the general manager position in 2016.
There was no indication why the Sheriff's Office released the information now and not at the time of the arrest. Time will tell whether or not he is convicted of the charges against him.
Copyright 2022, USNewsBreak.com