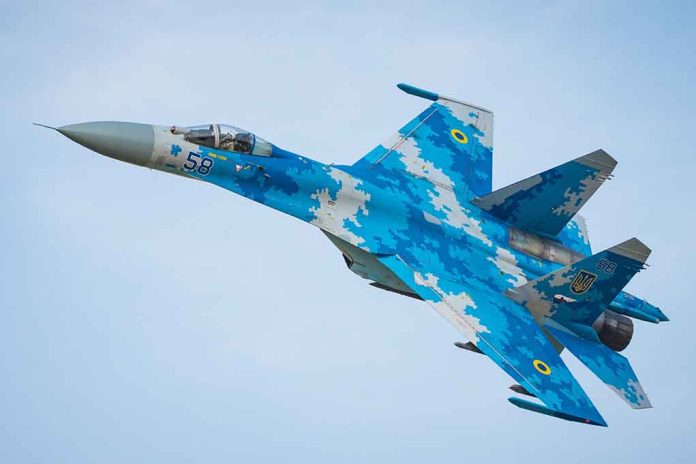 (USNewsBreak.com) – Over a year has passed since Russia invaded Ukraine, and what many thought would be a short-lived battle has proven to be anything but. Over the last 12-plus months, many western allies have provided Ukraine with the aid needed to maintain the fight against its neighbor. Now, it's going to get one thing on its wish list: fighter jets.
On Thursday, March 16, Poland announced it was going to lend MiG-29 fighter jets to the war-torn country. The ally committed to sending approximately a dozen, making it the first NATO country to offer such military equipment to Ukraine. Poland expected to deliver the first four within a few days, according to President Andrzej Duda, while the others need some work and will follow in an unspecified time frame.
Poland plans to grant Ukraine's request for fighter jets https://t.co/cbOzITNz0M pic.twitter.com/AYzCoi1Yf4

— The Hill (@thehill) March 16, 2023
According to The Hill, Duda said the planes are "in good working condition" but were in their last years of operation. The White House is in favor of Poland's position. Washington was aware of the move before President Duda made the official announcement.
Don't expect the United States to hand over any fighter jets any time soon. John Kirby, the White House National Security Council spokesman, confirmed the US has no plans to send any F-16s as requested by Ukraine. "That is our sovereign decision," Kirby said. Among the reasons for not sending them is the fact that Ukrainian soldiers are not used to the advanced logistics and maintenance the jets require. They also don't know how to operate them, and training would take too long. In contrast, the nation has been flying MiG-29s for decades.
Slovakia was the next country that pledged to send fighter jets, having retired its fleet. But other countries were unsure about the move. When speaking with the media, Boris Pistorius, the German defense minister, didn't think it was a good idea, saying "everyone has agreed" not to send the vehicles.
Copyright 2023, USNewsBreak.com