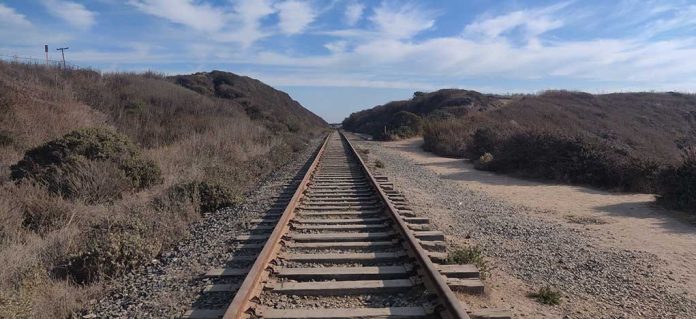 (USNewsBreak.com) – A Norfolk Southern train derailed in East Palestine, Ohio, with several chemicals onboard on February 3. In the aftermath, officials decided to carry out a controlled release and burn, necessitating local residents' evacuation. Now, citizens of yet another town are experiencing a similar situation.
On Thursday, March 30, a BNSF Railway train carrying ethanol derailed in Raymond, Minnesota, a small town in Kandiyohi County, just after 1 a.m. Four cars, which the railway company said contained ethyl alcohol, went up in flames. Officials evacuated residents located within a half-mile of the crash site for several hours out of caution due to the ignition properties of the train's cargo.
Ethanol liquid or vapor is highly flammable, but inhalation of uncombusted ethanol gas can cause central nervous system problems and other medical symptoms, including nausea, headaches, and irritation of the eyes and skin.
Train carrying ethanol derails, forcing evacuations in Minnesota https://t.co/yDiylQdpk0 pic.twitter.com/0kZNRbIjK5

— The Hill (@thehill) March 30, 2023
In a statement to ABC News, BNSF revealed that "approximately 22 cars" carrying ethanol or corn syrup derailed. Transportation Secretary Pete Buttigieg addressed the situation, saying 14 of those had hazardous materials onboard.
Lena Kent, a BNSF spokeswoman, said the company's field personnel were on the site, investigating the crash's cause and the extent of the damage. The Federal Railroad Administration was also onsite, according to Buttigieg.
FRA is on the ground after a BNSF train carrying ethanol derailed early this morning, leading to an evacuation in the area of Raymond, MN. At present no injuries or fatalities have been reported. We are tracking closely as more details emerge and will be involved in investigaton.

— Secretary Pete Buttigieg (@SecretaryPete) March 30, 2023
The Minnesota Department of Public Safety said there was no need for a hazmat team and gave residents the all-clear to go home around 11:30 p.m. that night. In a Facebook post, the Kandiyohi County Sheriff's Office reported the derailment appeared to have no effect on the area's groundwater.
While there were no injuries or deaths associated with the train crash, it's raising more concerns about train safety. Lawmakers, including Senator John Fetterman (D-PA), J.D. Vance (R-OH), Marco Rubio (R-FL), and Josh Hawley (R-MO), have introduced legislation to employ safety measures and hold railways accountable.
Copyright 2023, USNewsBreak.com