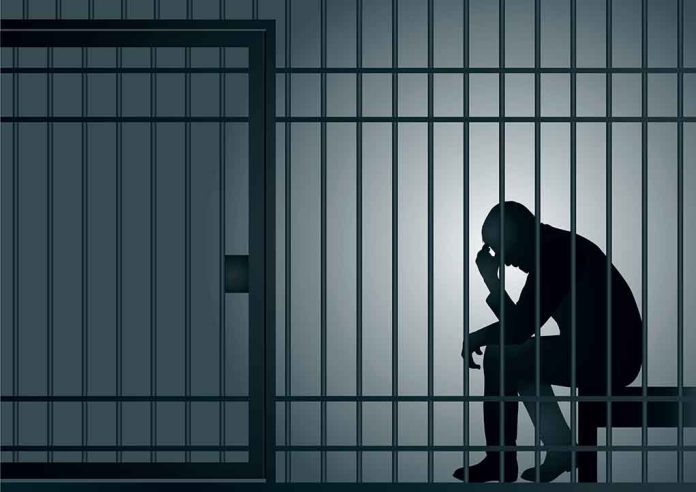 (USNewsBreak.com) – From December 2022 to March 2023, more than 100 classified US documents were posted on social media and Discord, a chat website. The New York Times broke the story about the leak in a report on April 6. A week later, on April 13, authorities arrested suspect Jack Teixeira, a Massachusetts Air National Guardsman. He has been in jail since his arrest, and a recent court ruling ensures he'll stay there until he goes to trial.
On Friday, May 19, Judge David Hennessy denied Teixeira bail. He acknowledged that the suspect is likely to obstruct justice and be a flight risk. Further, the DOJ considered him a risk of potentially selling information to foreign agents. Calling him "disloyal to the US," Hennessy said Teixeira is to remain behind bars because he had posed a threat to "a list as long as a phone book," according to The Hill. He faces charges under the Espionage Act.
Pentagon leak suspect Jack Teixeira denied bail by judge: 'This defendant was disloyal to the U.S.' https://t.co/temecRMQmA

— WBZ | CBS Boston News (@wbz) May 19, 2023
The focus is the classified documents, but the case goes a little deeper. Not only did Teixeira allegedly upload images to the server and share them with multiple people, but his superiors also caught him accessing classified information more than once and failed to shut him down.
The New York Times reported that Air Force officials caught Teixeira accessing information above his pay grade in September and October, months before the first piece of information surfaced online. They failed to take proper precautions, even after the initial incidents. For example, Teixeira's superiors didn't remove his security clearance. They merely issued warnings and a "cease and desist on any deep dives" after catching him taking notes.
As a result of its inaction, the 102nd Intelligence Wing on Cape Cod had a mission taken away, and two of the suspect's superiors have since been suspended and their security clearance blocked, according to Air Force Inspector General spokeswoman Ann Stefanek.
Teixeira has yet to enter a plea in the case. If convicted of the charges against him, he faces up to 15 years in prison.
Copyright 2023, USNewsBreak.com