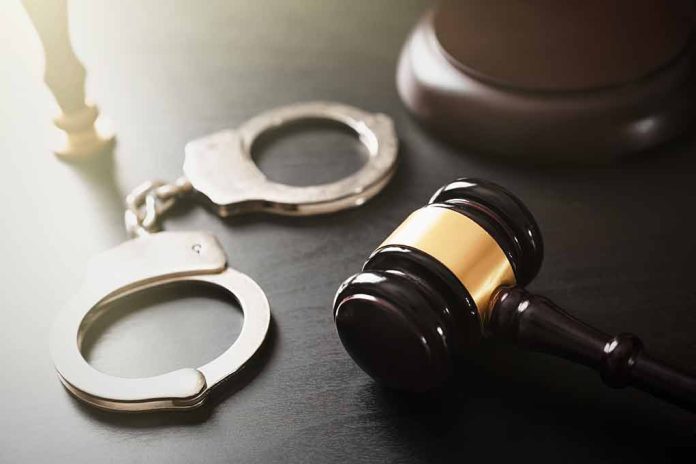 (USNewsBreak.com) – Danelo Cavalcante, a convicted murderer, escaped from a county prison near Philadelphia, Pennsylvania, on August 31. He remained on the run for almost two weeks, with hundreds of law enforcement officials trying to track his whereabouts. Finally, on September 13, authorities caught up with him. He's finally back in custody.
The manhunt came to an end early Wednesday morning when a team of officers surrounded Cavalcante after finding where he was hiding in South Coventry Township. The Chester County district attorney outlined how authorities discovered his hiding place. A burglar alarm went off at a residence the night before, but law enforcement didn't find the suspect.
Aircraft monitoring the area picked up a heat signature in a wooded area, revealing Cavalcante's whereabouts. Tactical teams snuck up on him just a few hours later, taking him by surprise. He tried to flee, but the Border Control Tactical Unit had a pup named Yoda, who refused to let him escape. The Belgian Malinois subdued Cavalcante, biting him once until law enforcement took him into custody.
Escaped Pennsylvania inmate Danelo Cavalcante was sniffed out by a Belgian malinois named Yoda after a two-week-long manhunt. pic.twitter.com/LRJIS3sHuO

— USA TODAY (@USATODAY) September 14, 2023
Although Cavalcante initially resisted arrest, officers forcibly took him into custody. Medical personnel examined him and treated the dog bite wound on his scalp before officers hauled him back to jail. Authorities took him to the Pennsylvania State Police Avondale Barracks with plans to transfer him to a correctional facility to serve the remainder of his term.
Cavalcante is serving a life sentence for murdering his ex-girlfriend by stabbing her in front of her children, in 2021. A court convicted and sentenced him to life in prison without the chance for parole in August. Two weeks later, he went on the run after crab-walking between a narrow gap between walls. Authorities in Brazil also want him in connection with a murder there.
He's the second inmate to escape from Chester County Prison this year. Igor Bolte broke out in May by scaling the prison's walls.
Copyright 2023, USNewsBreak.com