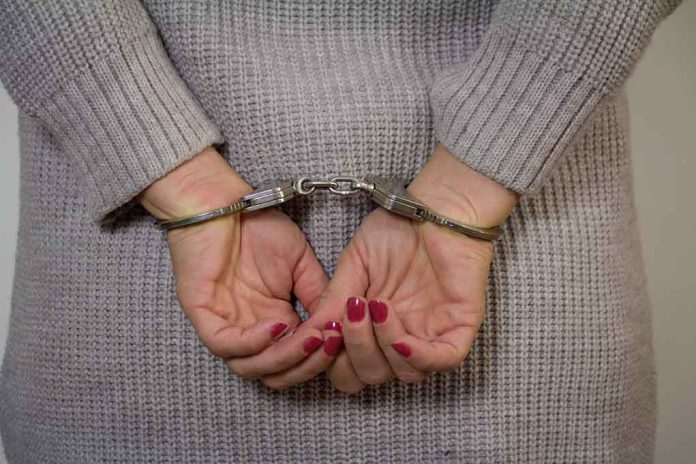 Murder Scheme FAILS – Led Away In Handcuffs
(USNewsBreak.com) – Stephanie Russell usually spends her days helping people as a pediatrician in Louisville, Kentucky. But officials allege the doctor attempted the unthinkable, rejecting her oath as a doctor, when she hired someone to kill her ex-husband on May 15. She is now facing federal murder-for-hire-related charges.
Pediatrician arrested in alleged murder for hire plot to have hitman kill ex-husband https://t.co/3wrdnwqTSP

— Fox News (@FoxNews) May 22, 2022
A Department of Justice statement explained in an attempt to find someone to kill her former husband, Russell contacted a person she thought was a hitman but who was actually an undercover FBI agent. She entered an agreement to pay the person $7,000 to complete the murder, offering to provide half the payment upfront. She dropped the $3,500 off in the dropbox at her medical office as arranged with the undercover agent.
The FBI placed the 52-year-old under arrest on May 19, one day after she reportedly paid the first half of the money for the hit. She went before a judge on May 20 and returned to the courtroom on May 24. She faces up to 10 years in federal prison for the use of interstate commerce facilities in the commission of murder-for-hire.
Officials released no further details about the murder plot or Russell's alleged motivation for the crime. The FBI is working with the Louisville Metropolitan Police in the ongoing investigation of the situation.
Copyright 2022, USNewsBreak.com