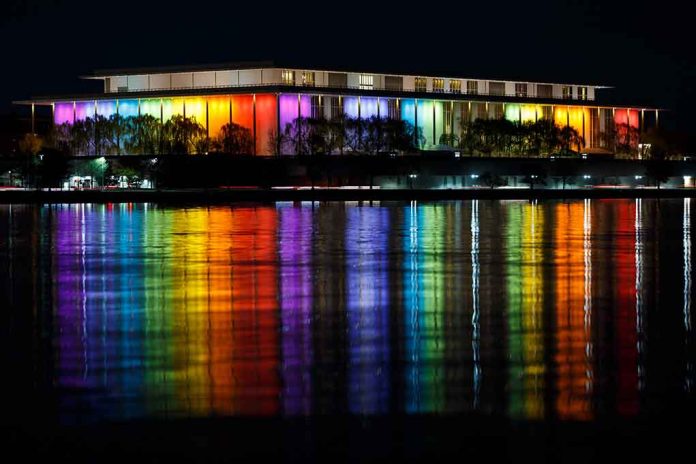 (USNewsBreak.com) – Paul Pelosi has a long road ahead of him. After spending six days in the hospital recovering from major reconstructive surgery, House Speaker Nancy Pelosi (D-CA) said in a statement that he was on the way to a "long recovery process and convalescence." That was near the end of October.
Paul Pelosi attends Kennedy Center Honors in first appearance since hammer attack https://t.co/X7jfOrpyYn pic.twitter.com/eGhc3oSKnx

— New York Post (@nypost) December 5, 2022
On December 4, Mr. Pelosi made his first public appearance since the attack, attending the Kennedy Center Honors along with his wife and a long list of dignitaries. Pelosi wore a hat and a glove on one hand for the duration of the event. Among the Pelosis attending the event included President Joe Biden and First Lady Jill Biden, Dr. Anthony Fauci, Homeland Security Secretary Alejandro Mayorkas, Vice President Kamala Harris, and others.
Pelosi endured a brutal attack in his home in late October in what appeared to be a politically motivated incident. The alleged assailant, David DePape, faces charges that include attempted murder for attacking Pelosi with a hammer. He pleaded not guilty to the charges on November 1. According to The Department of Homeland Security, he's a Canadian who has been here for years on an expired visa.
The incident caused the congresswoman's husband serious damage. During her weekly press conference on December 1, the House speaker was asked about the health of Mr. Pelosi. She thanked the reporter for asking and replied that he's "coming along," but noted that "It's going to take a a while."
Copyright 2022, USNewsBreak.com