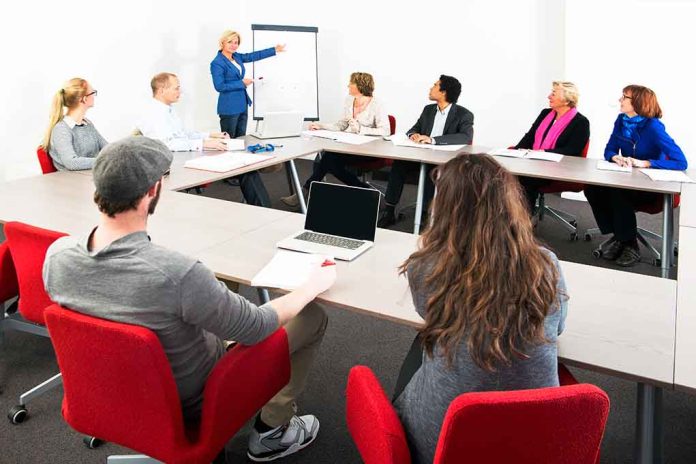 (USNewsBreak.com) – In September, the National School Board Association (NSBA) sent a controversial letter to President Biden that many criticized for containing language they believed compared parents to domestic terrorists. The characterization sparked multiple states to leave the NSBA immediately, with others continuing to follow their lead.
The Idaho School Boards Association (ISBA) announced on February 21 it would no longer be a part of the NSBA. The association said its decision comes after months of considering the actions and inaction of the NSBA. The move aligns with its mission to advocate for all Idaho students to receive a quality education. With its canceled membership, the state now is part of 21 others that have left the organization.
The ISBA says the decision comes after extensive discussion, research, and discussion of the NSBA's shortcomings
https://t.co/HQJUYhwCXM

— KMVT News (@KMVTNews) February 22, 2022
In its press release, the ISBA stated it felt the NSBA held it back and prevented it from achieving its mission. Despite research and discussions, the ISBA felt there was no way to continue the relationship because of the lack of transparency within the national organization. Furthermore, the Idaho board said the NSBA failed to address its concerns and never delivered on promises to change.
Joining multiple other states, the Idaho board initially distanced itself from the NSBA after the September letter, condemning the language in it. States that have cut ties with the organization include but are not limited to Arizona, Illinois, Ohio, Pennsylvania, Florida, and Mississippi.
Copyright 2022, USNewsBreak.com