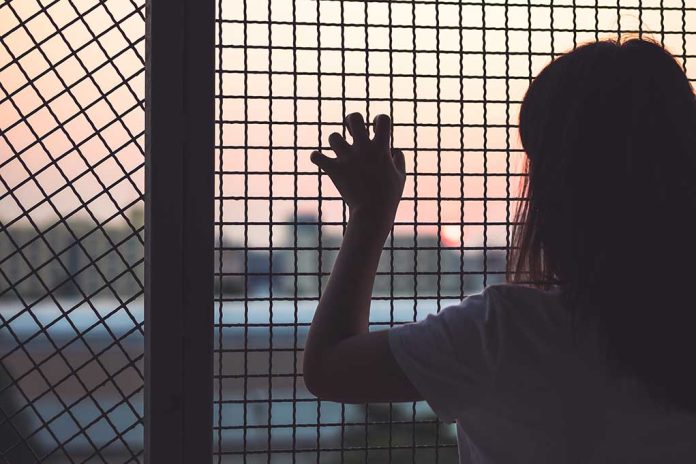 (USNewsBreak.com) – Human trafficking is a serious global problem. Authorities are always forming task forces to help people taken hostage by bad actors who want nothing more than to profit from the cheap labor. Philippine officials recently rescued 1,090 people from the clutches of traffickers who put them to work on various scam operations.
The victims were from Asian countries including China, Vietnam, Malaysia, Thailand, Nepal, Indonesia, and Myanmar. According to the Philippine national police force's anti-cybercrime group spokesperson, Michelle Sabino, many were rescued in Mabalacat City, Philippines, from a cluster of buildings where they were forced to work.
Victims Put to Work
The trafficking was just the beginning of the ordeal for those taken. The victims were then sold to companies, where they would have to market and lure people into fake cryptocurrency schemes or pretend to be romantic relationships to try to scam unsuspecting people. If they didn't meet the set "quotas," they were punished. Some reported being electrocuted, while others said they received beatings.
CBS News reported that Indonesian officials revealed some of the rescued individuals said they had fallen victim to fake recruiters who promised them high-paying jobs before they actually found themselves in Myawaddy, a war zone in Myanmar. To draw attention to their situation, they posted a video pleading for help. It went viral, and they were saved as a result.
The Ringleaders and False Promises
Authorities have arrested 12 people they purport to be the ringleaders. All of them are Asian, hailing from Indonesia, China, and Malaysia. The perpetrators allegedly lured some victims in by promising them good lives, offering each a home, a car, or a well-to-do business, but the reality was very different.
Instead, the victims were held hostage, their passports confiscated, and they were forced to work long hours scamming other people out of their hard-earned money. The targets were Americans, Europeans, and Canadians. During their captivity, those trafficked weren't even allowed to talk to the other people around them. Otherwise, they'd lose money. After work, they were brought from their job sites to their dorms. They had no freedom.
Scams Happen Locally, Too
Fake romance scams happen in the United States as well. In 2017, Peaches Stergo met an elderly man on a dating app and managed to bilk him out of nearly $3 million dollars. She pleaded guilty to wire fraud and faces up to 20 years in prison for her crimes. Nigerian scammers also conned a US widow out of nearly $1 million, "courting" her for two years before she caught onto the scam. She now uses her experience to raise awareness and hopes to prevent others from also falling victim.
Copyright 2023, USNewsBreak.com