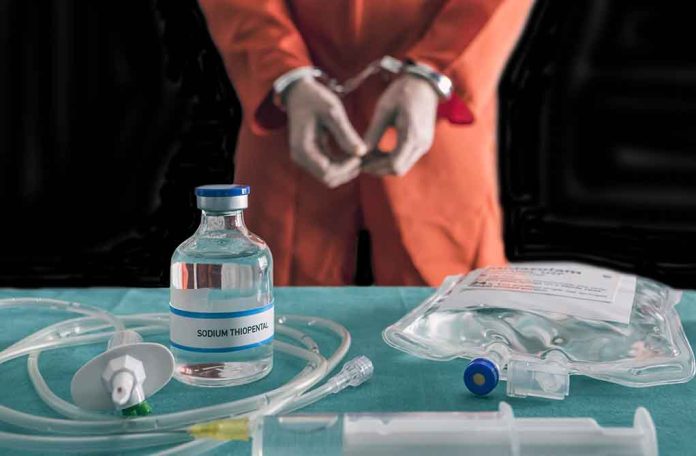 (USNewsBreak.com) – Oregon Governor Kate Brown (D), who couldn't run for re-election due to term limits, is on her way out of office. As of January 9, 2023, Tina Kotek (D) will assume the leadership role. However, it seems Brown wanted to make a lasting impact in the weeks before her departure — and she did, by issuing an executive order.
On December 13, Brown signed a commutation of sentence order officially removing 17 prisoners from death row. Instead, they will serve life sentences without the chance for parole. In a Twitter post, the governor insisted "Justice is not advanced by taking a life."
Justice is not advanced by taking a life, and the state should not be in the business of executing people— even if a terrible crime placed them in prison. Today I am commuting all death sentences in Oregon to life without parole, so we no longer have anyone facing execution here. pic.twitter.com/S60LG2mRgJ

— Governor Kate Brown (@OregonGovBrown) December 14, 2022
This order does not do away with the death penalty in the state; the justice system can still sentence people to capital punishment. It just clears the current list of inmates waiting for execution.
According to The Associated Press, Brown's decision got some mixed responses. For instance, the outlet reports that Frank Thompson, who used to be the superintendent of the Oregon State Penitentiary, was happy about the announcement and described how difficult it was for him supervising executions back in the 90s. However, others like Mayor Frank Lonergan weren't so thrilled. He wrote in a statement that he was "shocked and angered" by the decision.
More than half the states, 27, allow the death penalty, though many of those rarely use it. Oregon put its last prisoner to death more than 20 years ago, and a moratorium has prevented authorities from carrying out the punishments since 2011.
Copyright 2022, USNewsBreak.com