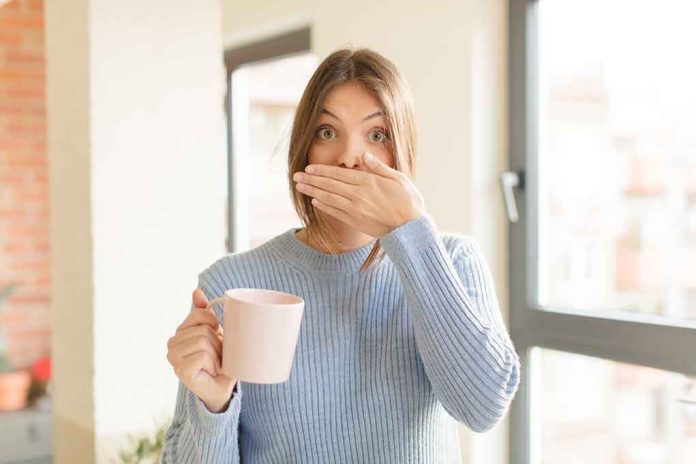 (USNewsBreak.com) – TikTok is a fun way for people to share a little of their lives with others. Sometimes, the stories on the platform showcase unfortunate after-effects of mistakes, accidents, and mixups. In one of the strangest mixups of 2021, a woman who accidentally swallowed an AirPod offered up her experience to theatrical effect.
Carli Bellmer posted a video sharing how she unintentionally swallowed her AirPod. She had the wireless earbud in one hand and an Ibuprofen in her other. In a single move, she popped the earbud in her mouth, thinking it was the pill, and swallowed before realizing her mistake.
Woman swallows AirPod instead of painkiller, records audio from stomach https://t.co/p9nfCLNVA8

— AppleInsider (@appleinsider) November 22, 2021
Bellmer panicked, trying to regurgitate the AirPod; it would not come back up. She sought medical help and got an X-ray showing its placement inside her body. Luckily, the frazzled woman needed no medical intervention: doctors said her body would naturally expel the item.
In another video, Bellmer admitted she made a call on her iPhone with the earbud connected during the incident. She left a voicemail for a friend that included gurgling stomach noises picked up from the inside of her body.
While Bellmer's mishap likely caused her some stress, it did manage to go viral with more than 2.4 million views. The 27-year-old explained she wanted to provide an educational video to warn potential victims, saying she's not the first person to make this mistake and "definitely won't be the last."
Copyright 2021, USNewsBreak.com