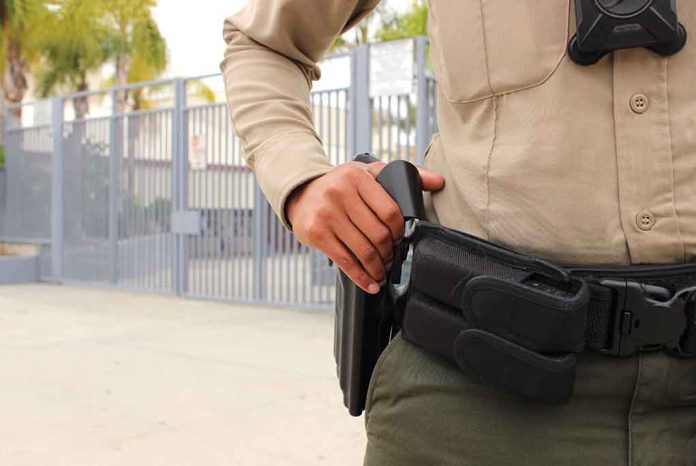 Governor STEPS IN After Mass Shootings – There's A New Plan!
(USNewsBreak.com) – Mission Secure Oklahoma Schools (SOS) is Oklahoma Governor Kevin Stitt's (R) answer to combating gun violence in his state. Stitt explained he aims to protect the right to bear arms while ensuring every child can attend school without concern for their safety. The new executive order contains policies to train school staff and law enforcement to handle mass shootings, and it addresses the role of mental health in these situations.
Oklahoma takes lead addressing mass shootings while protecting 2nd Amend. with new executive order, gov says https://t.co/s0y884FeEi

— Fox News (@FoxNews) June 23, 2022
Stitt noted he wants to uphold the constitution and support gun owners in his state. But he expressed the need to do something after watching the failed response to the school shooting in Uvalde, Texas.
Among the points in the order is a requirement for state troopers and Council on Law Enforcement Education and Training certified officers to complete an approved active shooter emergency response course. The Oklahoma School Security Institute must work with the state Department of Public Safety to conduct annual risk and vulnerability assessments for all public and private schools in the state. The organizations must also provide recommendations to each facility to help increase security.
Educators will receive Behavioral Threat Assessment and Management training on spotting mental illness issues in students. They will also have access by September to the Rave Panic Button app, which provides them a simple way to alert emergency personnel immediately upon the need for help.
Stitt says Mission SOS will give educators and law enforcement the resources they need to help prevent school shootings and create a safe learning environment for students. He hopes his order becomes an example for other states on what they can do to make their states more secure while not infringing on Second Amendment rights.
Copyright 2022, USNewsBreak.com