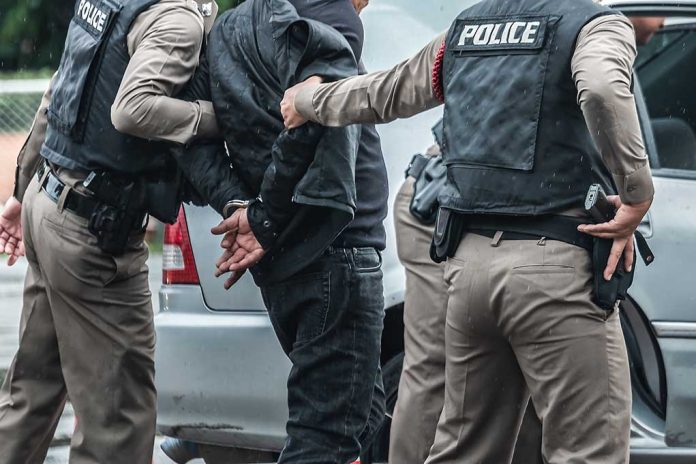 9 Weapons SEIZED From Man After What He Did Online
(USNewsBreak.com) – KNTV-TV reported on May 24 that San Jose police confiscated multiple firearms from a man who may have posed a danger to others. Officers took Bryan Velasquez into custody on May 19 for making threats toward ex-coworkers. Sergeant Jonathan Byers said the weapons they found during the arrest were similar to those used in previous mass shootings, leading the department to believe it may have stopped a tragic situation from happening.
9 guns seized from California man charged with cyberstalking https://t.co/wz2ElU6rSF pic.twitter.com/y4bL43Bziq

— New York Post (@nypost) May 25, 2022
Velasquez lost his job at a construction company in January. He then allegedly began stalking and threatening people with whom he used to work. The company contacted law enforcement to report the activity.
They told officers Velasquez was sending photos of himself with guns and profanity-laden messages to ex-coworkers. He also revealed he knew details about their homes and routines. He had reportedly begun cyberstalking some people, and authorities believe he may have been watching some of the victims in order to learn the personal details he revealed.
The San Jose Police Department obtained a warrant that allowed them to take all firearms in Velasquez's possession. They explained some of the guns they confiscated were illegal. He will go to court on June 6 to determine his fitness to retain the legal firearms.
EXCLUSIVE:
The arsenal allegedly belonging to the suspect, Bryan Velasquez.
Supervising DA and arresting Sgt. describe the guns.

Reached by phone, Velasquez told me: "I have no comment." pic.twitter.com/TfN1HPW2P5

— Damian Trujillo (@newsdamian) May 24, 2022
KNTV-TV reporter Damian Trujillo reached Velasquez by phone, but the man only replied, "I have no comment."
Copyright 2022, USNewsBreak.com