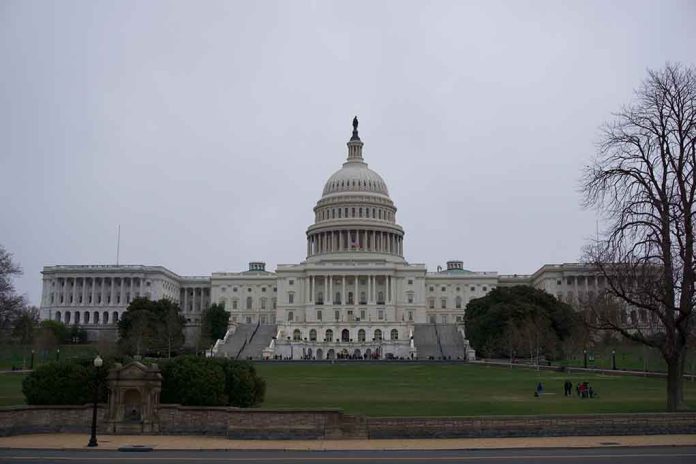 (USNewsBreak.com) – The Freedom Convoy made waves in Canada, and Americans took note. With murmurs of a new movement taking root in the United States, Washington, D.C. is getting nervous about the upcoming State of the Union speech. Officials are taking measures to ensure it goes off without any incidents.
After January 6, a barrier went up around the country's capitol to protect lawmakers, and they are putting it right back up for President Joe Biden's State of the Union address on March 1. Reports say the motivation this time is worry over a protest similar to the trucker convoy in Canada.
Capitol Fence Will Go Back Up For Biden's State Of The Union Amid Protest Fears https://t.co/kqC8AWIBFb pic.twitter.com/0MYSmyG2wO

— Daily Wire (@realDailyWire) February 20, 2022
On February 18, Capitol Police stated there was a group of trucks heading to Washington, D.C. that would arrive around the date of Biden's speech. Authorities feel a fence is an essential part of the plan to keep the area safe. In that statement, officials had not yet decided to use a barrier, but Fox News confirmed it received the greenlight.
Alternative options included a suggestion from Speaker of the House Nancy Pelosi (D-CA), who wanted to limit attendance to the speech to only 25 Congress members. Her proposal will partially go into effect, with no guest tickets for members, but all lawmakers able to attend.
Copyright 2022, USNewsBreak.com