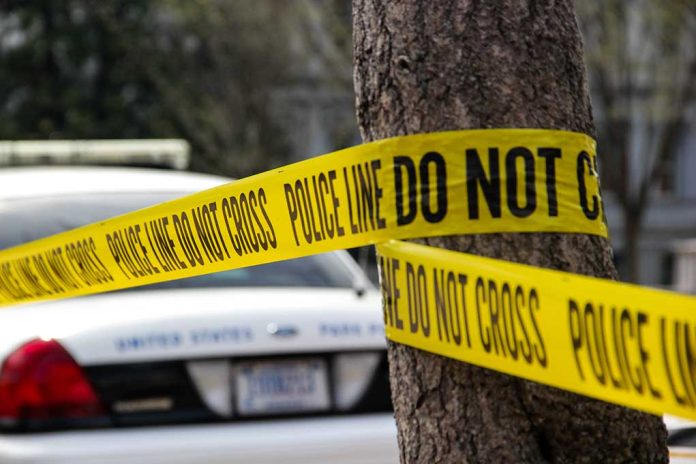 (USNewsBreak.com) – Police officers put their lives on the line every time they go to work. When they respond to calls, they never know quite what they're in for. Such was the case when two officers responded to a recent domestic call in McKeesport, Pennsylvania.
On Monday, February 6, police officers Sean Sluganski and Charles Thomas were dispatched to a home where a dispute between a mother and son was underway. When they tried to talk to the man, later identified as Johnathan Morris, he reportedly walked away. They followed and caught up with him on Grandview Avenue, where Morris allegedly opened fire.
A man shot and killed a police officer, wounded a second and fired at a third before being wounded in a shootout in a western Pennsylvania city on Monday, authorities say. https://t.co/gUcp2Nl4gF

— NBC News (@NBCNews) February 7, 2023
Dispatch audio reveals what went down during the initial call through the time officer Thomas called for help. According to the Pittsburgh Post-Gazette, during the initial conversation when she was calling for the police, Mrs. Morris said her son was undergoing a mental health crisis. She revealed that he suffered from PTSD as an ex-military member. Mrs. Morris also said there were guns in the house, but they were all locked up, a note that the dispatcher relayed to Sluganski and Thomas.
When the officers caught up with Mr. Morris, they noted his hands were in his pockets. Sluganski reportedly said, "watch that right hand, that pocket's real heavy." Thomas noted that Mr. Morris seemed "out of his mind," and then the calls for help came. He said, "Sluganski's down," while telling the dispatcher that he, himself, needed medical help because he'd been "shot in the face." A third officer arrived on scene, responding to the calls of his colleagues in distress. He also reportedly engaged in a shootout with the suspect before injuring him.
In the end, Sluganski died from his injuries, and Thomas was critically injured. Thomas has since been released from the hospital. Morris is facing several charges including homicide.
Copyright 2023, USNewsBreak.com