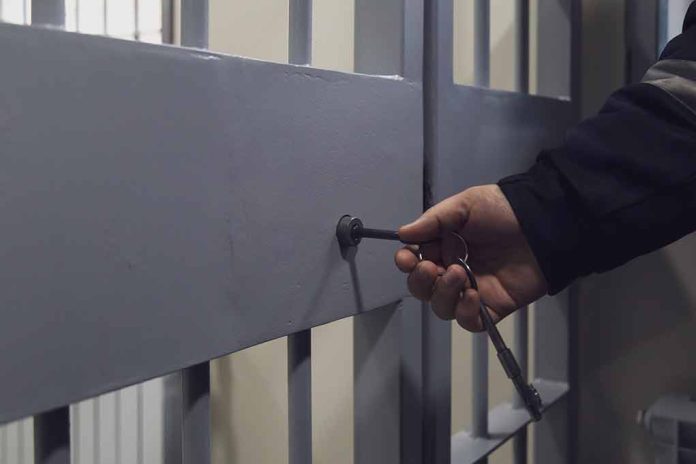 (USNewsBreak.com) – When people go to school for nursing, it's typically because they want to help patients. It's a demanding job requiring the medical professionals to dedicate themselves to providing the best care. However, like any industry, some bad eggs get through. A court in the UK recently sentenced one nurse for carrying out one of the most horrendous crimes.
On Monday, August 21, UK Justice James Goss sentenced British neonatal nurse Lucy Letby to life in prison for the murder of seven infants and attempts on the lives of six others. During the sentencing, he pointed to her nonchalant behavior and lack of remorse, saying, "There was a malevolence bordering on sadism in [her] action[s]."
Serial killer Lucy Letby is jailed for life and will never be released, for what judge calls "cruel, calculated and cynical campaign of child murder" https://t.co/4lx2vNcU1J

— BBC Breaking News (@BBCBreaking) August 21, 2023
The case dates back to 2015 and 2016 when the Countess of Chester Hospital in England saw an increase in infant deaths for seemingly no apparent reason. This anomaly sparked an investigation beginning in 2017. Doctors accused Letby of injuring the babies by overfeeding them, injecting air bubbles into their bloodstreams, poisoning them with insulin, and physically assaulting them. Through the probe, it emerged that when all of the tragedies occurred — not just deaths, but also "serious catastrophic collapses," that some survived — Letby was the constant.
Letby injured children in a manner that made detection more difficult, and since they were already in the neonatal unit, it was easier for her to convince colleagues the infants were sickly and worsened as a natural consequence of their conditions. Dr. Stephen Brearey, the unit head, blames executives for not acting quickly enough when doctors complained about the increasing number of deaths.
It took a jury 22 days to convict Letby. She refused to show up in court during the sentencing phase and face the grieving parents of the children she killed and injured, a move even high-level politicians are trying to change. Prime Minister Rishi Sunak is one of them, saying that refusing to face victims is "cowardly."
British law does not allow the death penalty.
Copyright 2023, USNewsBreak.com