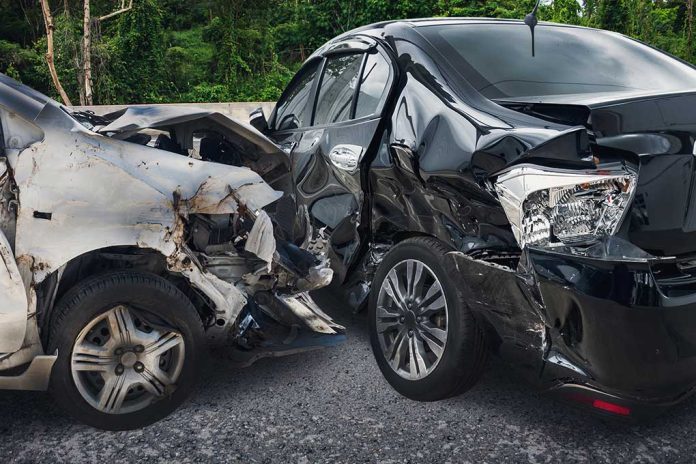 Deadly DISASTER – Nurse Charged!
(USNewsBreak.com) – A fiery crash occurred at the intersection of La Brea and Slauson avenues in Los Angeles on August 4. Six people died that day, including a 1-year-old and an unborn baby. The woman accused of causing the accident suffered undisclosed injuries and now faces multiple charges for murder and vehicular homicide.
Nurse was driving 130 mph when she allegedly killed six in fiery Los Angeles crash https://t.co/Vcw0NQixNq pic.twitter.com/6IlxA5Uk7y

— New York Post (@nypost) September 12, 2022
Nurse Nicole Linton stands accused of causing the crash. Prosecutors claim she was in control when she slammed her vehicle into the victims, but her defense attorneys said the woman lost consciousness and could not remember the accident. They blamed her mental health condition for the event, saying she has bipolar disorder, which led to the blackout.
Prosecutors revealed evidence from her vehicle showing she accelerated from 122 mph to 130 mph, in the few seconds before impact. The data also backed up the state's claim that she had complete control over the Mercedes up to the moment of the crash and was fully conscious at the time.
The state said Linton's medical records noted she wouldn't take the medicine that could control her mental health episodes, and they had proof she had been acting erratically for days leading up to August 4. The woman also reportedly admitted in taped jailhouse calls with her sister she should not have been driving that day, and her actions killed people.
The nurse remains in jail after a judge refused to grant her bail. Linton could spend her life in prison if convicted on all charges.
Copyright 2022, USNewsBreak.com