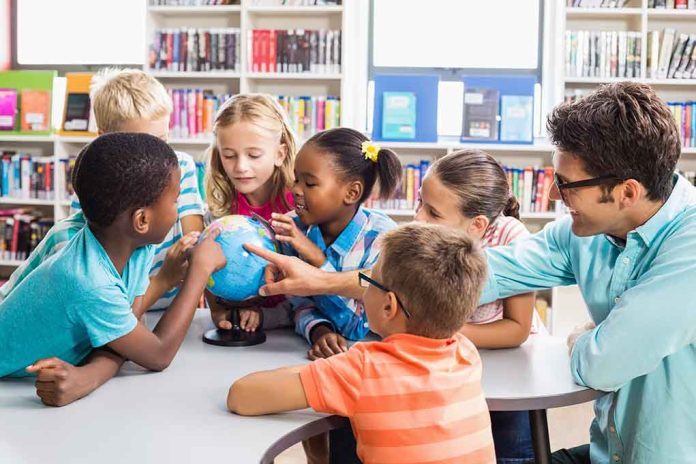 Officials Reveal Latest Findings Amid Concerns of Nuclear Contamination at School
(USNewsBreak.com) – Fears over high levels of radiation at Jana Elementary School in Florissant, Missouri, have been haunting the area since October. But the US Army Corps of Engineers released a preliminary report of its probe into the matter, saying levels are within an acceptable range. The organization delivered the outcome on November 9, during a special conference at the Hazelwood School Board.
The Army Investigation
The look into the radiation levels at Jana Elementary was part of the Formerly Utilized Sites Remedial Action Program to ensure areas previously used by the military or exposed to military waste don't have harmful contamination. The concerns date back to the 1940s, according to AP News, when the creek had runoff from an atomic bomb dumping spot in St. Louis during World War II.
In a statement, Colonel Kevin Golinghorst assured concerned citizens that the site "is safe." He explained experts ran tests inside and around the outside of the school. They took samples of soil, dust, and pavement from dozens of locations, collecting about 1,000 different types of content. The colonel noted they used industry standards to analyze the specimens.
Golinghorst also revealed there would be a public event on November 16 to allow for a question-and-answer session about the findings and the concerns. He said officials would speak about the procedures they used in their analysis. Army Corps of Engineers, St. Louis District Program Manager Phil Moser was reported by KSDK News saying that the final report with specific detailed results will come out in December, and there will be another public forum after that.
Prior testing had occurred along Coldwater Creek and within the woods surrounding the area, but the Army had not taken samples from the school itself. Results had shown contamination, but only within the creek bed. The original dumping site had already gone through cleanup and had been cleared.
Remediation will begin at the creek in 2023. Full cleanup will take until 2038.
The Initial Report
The recent full-scale investigation by the Army occurred after an October report from the Boston Chemical Data Corp said the school grounds had high levels of Polonium, or Pb 210, which can lead to various cancer risks with high exposure. The probe revealed the detection of radiation in the cafeteria, boiler room, gym, and on the playground in multiple areas.
Upon getting the report, the school shut down, sending students into virtual learning. The district will return to in-person classes later in November, with students attending surrounding schools. Jana Elementary will remain closed. The school's PTA president, Ashley Bernaugh, spoke to CNN this week, saying the information the Army Corps provided was in "direct contradiction" to previous sampling.
Copyright 2022, USNewsBreak.com