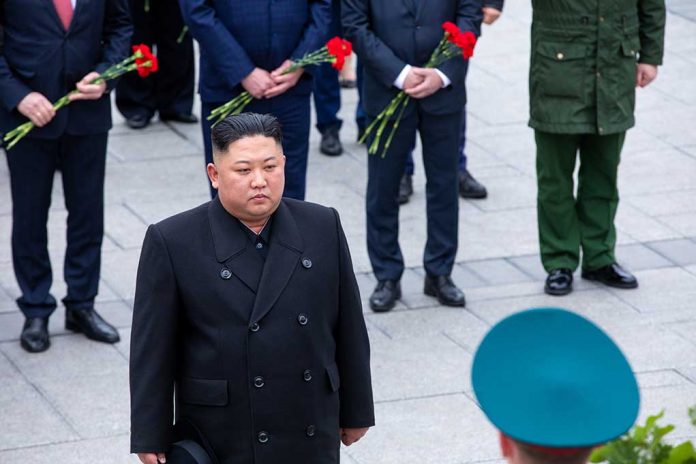 (USNewsBreak.com) – The US and many other countries are finally starting to relax COVID restrictions, ushering in a potential end to the global pandemic. In a few areas of the world, however, the virus continues to ravage people and the nations they live in. Many of these struggling areas were not equipped to handle the health crisis in the first place.
North Korea is one such location. The isolated country took a series of especially hard hits as a result of the pandemic, many of which affected every level of daily existence. The worsening situation recently led leader Kim Jong-un to lash out at officials over a "grave incident" that allegedly created a "crisis" for citizens.
The fact that North Korea is so secretive makes it especially difficult to confirm exactly what this means. Sources speculate on a number of contributing factors; here's what we know so far.
North Korea reports "grave incident" related to COVID-19 https://t.co/0pywG9sbKS pic.twitter.com/1buAISMqDY

— The Hill (@thehill) June 30, 2021
In a recent meeting of the Workers' Party on June 29, 2021, North Korean Leader Kim Jong-un blasted officials for failing to do their jobs, saying they caused serious consequences for the country and its citizens. He also accused officials of failing to make decisions essential to the preparation of an extended national quarantine.
Reports suggest the "grave crisis" could refer to severe food shortages, which Jong-un has admitted to, or a possible quarantine breach. The remark could also involve North Korea's economy, which was hit hard by the pandemic, or compromised national security.
Kim Jong-un's natural tendency to withhold information makes it extremely hard to understand or confirm the details within this unfolding situation. The leader and his officials have staunchly refused to share data related to the pandemic, including COVID-19 statistics, deaths, and vaccination rates. All eyes are on the tiny country as this humanitarian crisis develops.
Copyright 2021, USNewsBreak.com