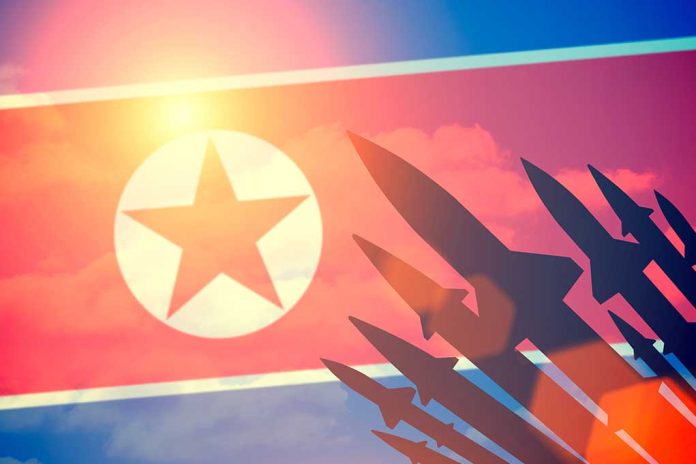 (USNewsBreak.com) – On March 24, North Korea reportedly launched the largest ballistic missile since 2017. As reported by Yonhap News Agency, South Korean Joint Chiefs of Staff identified a projectile located near the East Sea. Japanese Prime Minister Fumio Kishida categorized it as the new intercontinental ballistic missile. Authorities verified the weapon landed near Japanese waters.
North Korea launched what is suspected to be the largest ballistic missile since 2017 Thursday morning.

— Washington Examiner (@dcexaminer) March 24, 2022
Kishida called the launch overstepping and condemned the action. He then stated he wanted to see serious consequences, asking South Korea and the United States to join with Japan in issuing sanctions on North Korea.
Government officials from South Korea and Japan confirmed the projectile reached about 3,852 miles in altitude. It flew for just over 70 minutes. News outlets have stated that the launch was the first intercontinental ballistic missile by North Korea since 2017.
According to reports, the launch occurred days after the March 20 artillery drill by North Korea into the Yellow Sea. The action was part of increased missile testing activity that started at the beginning of the year.
North Korea indicated early in 2022 it was considering restarting its nuclear and ICBM testing after taking a month off. Leaders in the nation claim the move is in opposition to hostility from the US. Other leaders worry this could be the beginning of more activity and potential provocation by North Korea toward nearby countries and US allies.
Copyright 2022, USNewsBreak.com