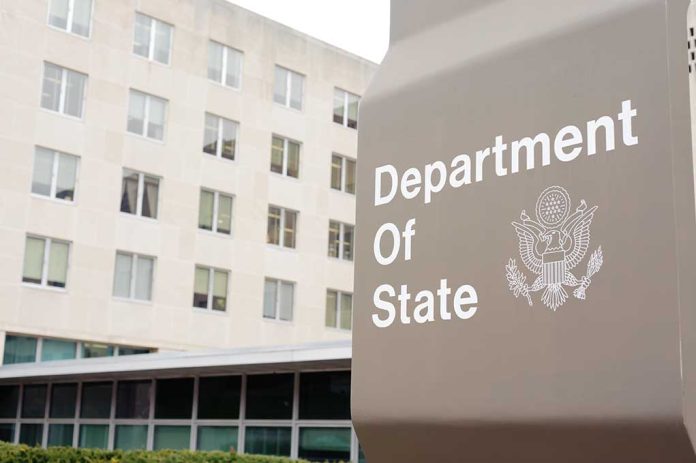 (USNewsBreak.com) – Months after the United States pulled out of Afghanistan, some Americans and allies remain in the country. Various private organizations continue to try to get them out of enemy territory, but one is speaking out about how the US Department of State is allegedly making the job difficult.
Jesse Jensen, Task Force Argo co-founder, told the New York Post that the State Department is not helping and, in some cases, hindering the evacuation efforts.
State Dept. interference grounded Afghanistan rescue flights, group says https://t.co/rDP5tVOvhj pic.twitter.com/FrUYPGZoe2

— New York Post (@nypost) December 15, 2021
The former Army Ranger alleged that in one instance, the department took beds in a safe and secure location the organization secured for Afghanistan evacuees and gave them away to others. He said there had been times when US officials grounded planes loaded with people trying to flee the Taliban-controlled nation. He also accused the United States of having little interest in getting these high-risk individuals out of the country.
The State Department didn't comment on Jensen's claims. In a statement released December 13, the agency declared the department is "upholding our commitment to our Afghan allies" and is continuing "its around-the-clock efforts to relocate US citizens and lawful permanent residents… who want to depart."
According to Jensen, Task Force Argo has accomplished rescuing over 2,000 people and has more than 4,000 waiting for help.
Copyright 2021, USNewsBreak.com