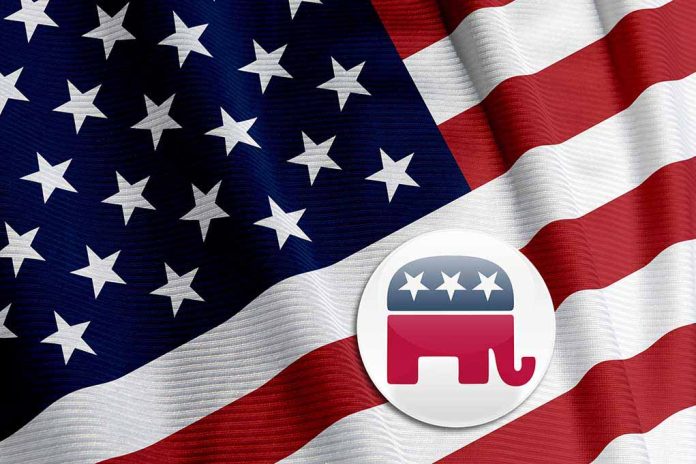 (USNewsBreak.com) – Last November, following the midterm elections, former President Donald Trump announced his fourth run for the presidency. While there have been rumblings of other Republicans — particularly Florida Governor Ron DeSantis (R) and former Vice President Mike Pence (R) — throwing their names in the hat, nobody else in the party has come forward with a true intention to run. Until now.
On Tuesday, February 14, former South Carolina Governor and UN Ambassador Nikki Haley (R) officially announced she was going to run for President of the United States. In a 3.5-minute clip she posted on Twitter, the 51-year-old conservative said that it's "time for a new generation."
Get excited! Time for a new generation.

Let's do this! 👊 🇺🇸 pic.twitter.com/BD5k4WY1CP

— Nikki Haley (@NikkiHaley) February 14, 2023
In her video, Haley went into many issues the country faces, including the border crisis and fiscal responsibility. She addressed the ever-growing threat of China and Russia, and said she will not tolerate bullying, saying, "when you kick back it hurts them more if you're wearing heels."
In 2010, Haley was the first woman and the first minority to be elected South Carolina governor. She was re-elected in 2014 but left her post in 2016 to serve as Trump's US Ambassador to the United Nations, a role she held until her resignation at the end of 2018.
During her second term as governor, in 2015, Haley made waves as she ordered the removal of a Confederate flag from South Carolina's statehouse grounds following a massacre at Charleston's Emanuel African Methodist Episcopal Church.
Haley has an uphill battle ahead of her. A Remington Research Group poll showed her trailing significantly behind Trump (38%) and DeSantis (35%), with only 8% saying they'd vote for her if the primary was held today. Roughly 19% were undecided.
The presidential hopeful held her first campaign speech on February 15 in front of a crowd.
Copyright 2023, USNewsBreak.com