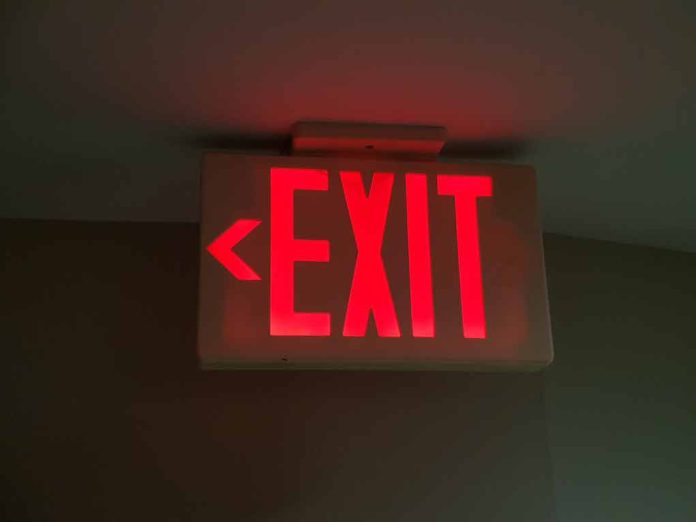 (USNewsBreak.com) – Chuck Todd has been a steady presence on NBC for nearly a decade. During this time, he proved to be a controversial host of the popular show "Meet the Press," the longest running program on television with 75 years on-air. However, he doesn't plan to hold that role much longer. He announced on a June 4 episode that he will be stepping down, though he will continue to host the show through the summer.
Reason for Leaving
During his speech, Todd stated a few reasons for the decision to step down as the program's host. According to The Associated Press, one of the main factors was the time he put into the job. He promised his family he wouldn't let work consume him after watching it happen to "too many friends and family."
Todd also insists that being a broadcaster is not supposed to be a lifetime job. Instead, he said he's ready to make a change and depart a "little bit too soon" rather than overstay his welcome.
Controversial Legacy
While Todd drew in viewers, his time on air also managed to stir some controversy. In fact, he drew a lot of backlash for hosting election denialists on his show and even ticked off former President Donald Trump, who sought to have him fired.
Todd couldn't win on either side of the aisle. Leftists called him out for being too soft, and conservatives didn't like the strong line of questioning he threw their way. But he takes the legacy in stride, according to AP, saying he regards "attacks from partisans as compliments … [and] the genuine compliments with a grain of salt."
What's Next
Todd may be stepping down as the host of "Meet the Press," but he has no intentions of retiring from journalism or even jumping to another network. Instead, he will remain as a political analyst at NBC and work on documentaries.
As for the program, the incoming host taking over Todd's spot is Kristen Welker, NBC's current chief White House correspondent. Welker will make history as the first black woman to hold one of the most prestigious roles in TV news, per the Los Angeles Times. Speaking about Welker, Todd said he has "so much confidence" in her taking over his spot on the show.
The new host has plenty of experience throwing herself in the fray, as was evident during the 2020 election, when she moderated the final debate between then-candidates Trump and Joe Biden. Viewers will also likely see Todd during the 2024 election coverage.
Copyright 2023, USNewsBreak.com