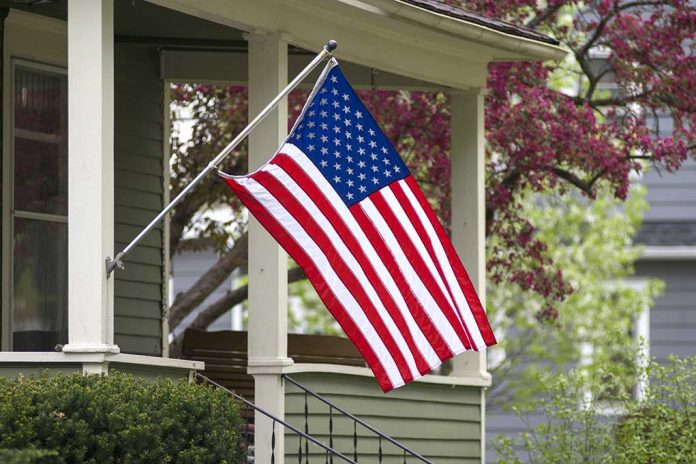 (USNewsBreak.com) – The American flag is a longstanding symbol of freedom. It also represents patriotism and love for our country, its Constitution, and our right to pursue the American dream. But in a post-Trump US, some people only want to tear down Old Glory's image, rather than building it up.
An op-ed on the stars and stripes in the New York Times sparked outrage in CNN commentator Scott Jennings. The well-known Conservative blasted the media outlet over the article on July 7, 2021, during an airing of New Day.
Jennings called the newspaper's portrayal of the American flag "deranged," blasting them for dismissing it as a symbol of America's freedom that now stands for division and hate.
CNN commentator rips NY Times for 'deranged' analysis of the American flag https://t.co/YKIFOf0uBR pic.twitter.com/Ll0Uebsw9G

— New York Post (@nypost) July 8, 2021
The Times article also associated flying the flag with conservative political views, which prompted Jennings to ask if we've gone too far in politicizing Old Glory. He also feels media bias against former President Donald Trump has been twisted, and ultimately forced upon the red, white, and blue symbol.
Many people agree with Jennings' viewpoint. For example, political consultant Derek Ryan said he sees plenty of flags flying in his largely Democrat neighborhood, telling the Left-leaning publication to "stop publishing trash."
Some people saw the op-ed as an admission of sorts by the Leftwing media. Trump's former social media manager, Mike Hahn, said the Times article "[admits] that the GOP is the party of the American flag." Christian traditionalist Theophilus Chilton also chimed in, clarifying the story's message to "if you love your country, you're probably on the Right."
Has Liberal hatred of Trump finally gone too far? It seems the Left is trekking into territory where it contaminates one of the most important bipartisan symbols of patriotism still present in modern-day America. Or, is this merely one far left attempt to defile Old Glory?
Copyright 2021, USNewsBreak.com