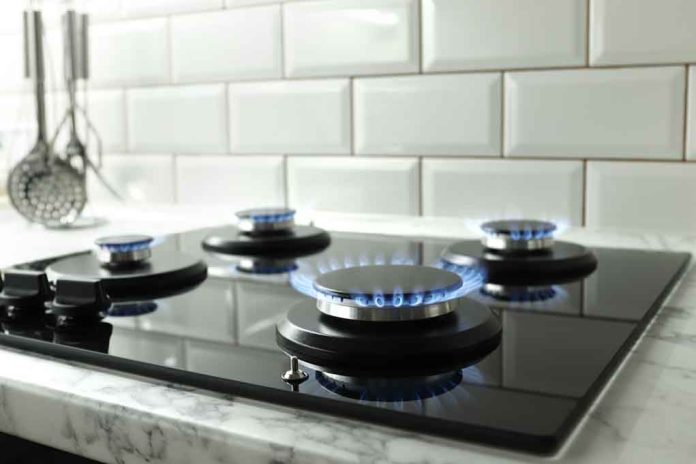 (USNewsBreak.com) – The debate over gas stoves and their potential dangers has been ongoing for several months. Some states have begun placing partial restrictions on their continued use. For instance, Washington recently enacted building codes restricting gas hookups in new commercial and apartment buildings, and California is encouraging residents to use green energy sources instead of gas in construction projects. No state has taken the extraordinary step of banning the appliance outright — until now.
On Tuesday, May 2, the New York State Legislature passed a bill prohibiting natural gas and fossil fuel hookups in new residential construction. The ban will also apply to some commercial buildings, as well. The measure, which was included in the state's budget, is aimed at cutting greenhouse gas emissions as part of a left-wing push to go green. However, it will not affect existing dwellings and commercial buildings.
New York is set to become the first state in the U.S. to ban gas stoves in new residential buildings https://t.co/HUCAKBfRxU

— The Wall Street Journal (@WSJ) May 3, 2023
The ban won't go into effect immediately. The first roll-outs are scheduled to take place until 2026 for buildings that are seven stories or less. Any new construction over seven stories would need to follow the new restriction beginning in 2029.
The prohibition doesn't just apply to gas stoves, though. Water heaters, clothes dryers, and furnaces also need to be electric-powered when the new restrictions take effect. However, there are some exceptions to the rule for businesses that will suffer significant harm from the measure, like laboratories, laundromats, hospitals, commercial kitchens, and crematoriums.
Democrats lauded the legislation's passage, but outside New York, the response to these kinds of restrictions remains mixed. For instance, President Joe Biden has consistently stated his opposition to gas stove bans.
The legislation will likely spark some legal challenges. The courts recently struck down a gas ban in Berkeley, California, establishing a court precedent for future cases. New York Republicans already warned Democrats that they would follow California's lead should the law go into effect.
New York Governor Kathy Hochul (D) is expected to sign the legislation into law.
Copyright 2023, USNewsBreak.com