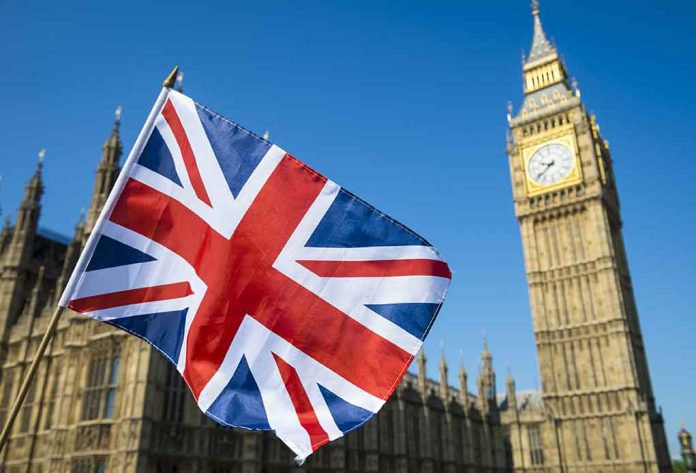 New Prime Minister Selected for UK
(USNewsBreak.com) – On October 20, British Prime Minister (PM) Liz Truss announced her resignation. Notably, she had only held the office for six weeks, marking the shortest reign of any PM. Her departure has paved the way for her former opponent, Rishi Sunak, to step into the role.
BREAKING: Rishi Sunak chosen as the new British prime minister less than a week after Liz Truss stepped down from the position after just six weeks in office. https://t.co/GUTiQ0Qd7H

— World News Tonight (@ABCWorldNews) October 24, 2022
Sunak and Truss faced off after former PM, Boris Johnson, resigned in July. While the race was close, Truss pulled ahead, gaining the vote from her fellow Conservative party members. The majority party in Parliament chooses the UK's new leader.
But once she decided to step down, the party declared a quick election for her successor, promising a choice within a week. They put Sunak up again in the running. He was to face off with Penny Mordaunt, who decided to walk away because she felt it was imperative to get a new PM in place immediately. As of October 25, she was back in her previous position as the Leader of the House of Commons.
— Penny Mordaunt (@PennyMordaunt) October 24, 2022
After taking the role, Sunak spoke in his first address as Prime Minister, pointing to the "mistakes" of Truss during her first time in office. Truss had received severe criticism after her plan to try to fix the economy backfired on financial markets. During his speech, Sunak promised to prioritize the country's economic woes while promoting a government of. "integrity, professionalism, and accountability"
Sunak was part of Johnson's administration, as the chief secretary to the Treasury, but he resigned in July. The conservative pick was also among members of Parliament who'd backed Brexit. He will reportedly be the first person of color in the position and the youngest PM in over 200 years.
Copyright 2022, USNewsBreak.com