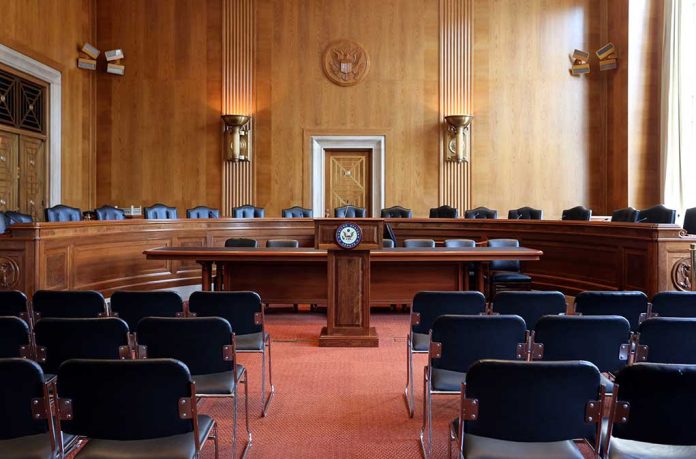 (USNewsBreak.com) – The public elects politicians to hopefully represent their best interests during their time in Congress, whether at the state or federal level. Sometimes, though, these officials fall out of favor with their constituents. Approval ratings commonly drop during one's term, but some senators have really fallen from grace.
According to a new survey by Morning Consult, there are a few Upper Chamber legislators that could use some work in terms of the way the public views them. Senate Minority Leader Mitch McConnell (R-KY) remains the most unpopular, with only 29% of those polled in his state approving of his job performance. In contrast, 64% didn't approve, and 7% had no opinion.
McConnell most unpopular senator in new survey https://t.co/EmettzDzd4 pic.twitter.com/x7UbDFs9s5

— The Hill (@thehill) January 12, 2023
McConnell has been known to draw ire from both sides of the aisle. While President Joe Biden recently praised him for his help in getting an infrastructure bill through Congress, former President Donald Trump has lashed out at him for his part in passing the larger omnibus bill. Republicans had wanted to hold out until the new Congress convened, but McConnell was instrumental in avoiding this move.
Democrats didn't entirely escape the poor ratings, either. Senator Joe Manchin (D-WV) fell just under McConnell with a 53% disapproval rating. He's joined by Senator Ron Johnson (R-WI), who matches that figure. Johnson, however, has a slightly higher approval rating: 42% to Manchin's 40%.
Independent Kyrsten Sinema's (AZ) approval has also suffered, especially since she switched party lines. Of her constituents, 48% did not agree with her job performance, while 37% did. The race will be an interesting one for her if she decides to run again in 2024, this time as an independent.
Rounding out the top 10 are Republican Sens. Lisa Murkowski (AK), Susan Collins (ME), Lindsey Graham (SC), Ted Cruz (TX), Mike Crapo (ID), and Mitt Romney (UT).
On the flip side, the most popular senator, according to the results, is Wyoming's John Barrasso (R), with a 66% approval rating.
Copyright 2023, USNewsBreak.com