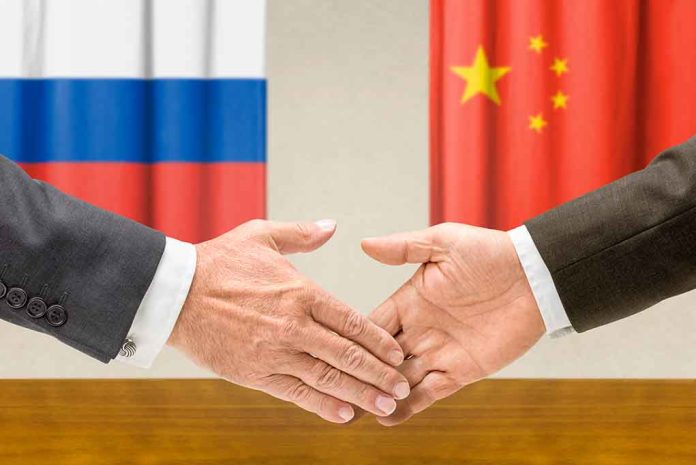 (USNewsBreak.com) – The Winter Olympics in Beijing, China, ended on February 20. Russia's aggressive actions toward Ukraine started on February 24. Was this timing planned or simply a coincidence? New intelligence may have uncovered some insight about that.
According to a report discussed by the New York Times, Chinese officials requested Russian President Vladimir Putin hold off on any military moves toward Ukraine until the completion of the Olympics. There is also reportedly evidence that Chinese President Xi Jinping may have had some knowledge of Putin's plans.
China asked Russia to delay Ukraine war until after Olympics: report https://t.co/bv5zI35CgK pic.twitter.com/bshaAQgjCZ

— New York Post (@nypost) March 3, 2022
The report explained that the Chinese likely made the request after learning from the United States that Russia was building troops on the border of Ukraine and would probably invade the nation. Officials in China rebutted the details in the report, saying it was nothing more than an attempt to make them look bad.
Even so, US and European officials have indicated they believe the allegations from this report appear credible. Russia has a history of aggressive actions timed to coincide with the Olympics. Also, Xi issued a joint statement with Putin just before the start of the games, presenting a unified front against NATO expansion.
Ultimately, Putin did hold off taking action until the Olympics ended. Within hours of the official end of the games, he started to amplify his threats and rhetoric. Then, just days later, he made his move on Ukraine.
Copyright 2022, USNewsBreak.com