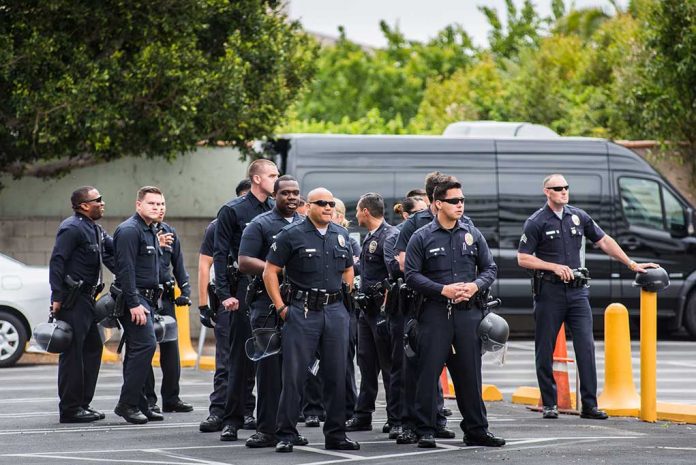 (USNewsBreak.com) – The first anniversary of George Floyd's death, an incident that sent the country into a series of riots and protests, has now passed. Yet, tensions over the event remain high. Significant concerns about interactions between law enforcement and people of color still exist even a full year later.
A May 25, 2021 Hill-HarrisX poll on policing asked participants if they felt the relationship between people of color and law enforcement over the past year was better, worse, or the same. The results give some insight into how little progress we've made since 2020.
NEW POLL: Plurality says relations between police, people of color have gotten worse in last year https://t.co/hrQapCSq6Z pic.twitter.com/TMviITkxti

— The Hill (@thehill) May 25, 2021
Conducted between May 21 and 23, the poll used a national weighted sample of 1,899 registered voters. The margin of error was plus or minus 2.25%.
Respondents were fairly clear they didn't feel relations were improving right across the board. Just 12% felt the situation was better than it was a year ago. Approximately 43% said relations "stayed the same," while another 45% believed the situation had "gotten worse."
When you break opinions down by race, results are even more split. Of those polled, 48% of black voters feel relations are getting worse. Compare that to Hispanic respondents; just 28% share a similar negative outlook. However, the percentage of white individuals polled who feel this way was 48%. This is identical to results collected from black voters.
Surprisingly, politics didn't impact results as much as one might expect. Nearly 50% of both Conservatives and Liberals felt that relations continue to decline.
The overall consensus? The situation isn't getting any better, and virtually everyone is on the same page about that fact. Is it possible this could be the time to make change happen?
Copyright 2021, USNewsBreak.com