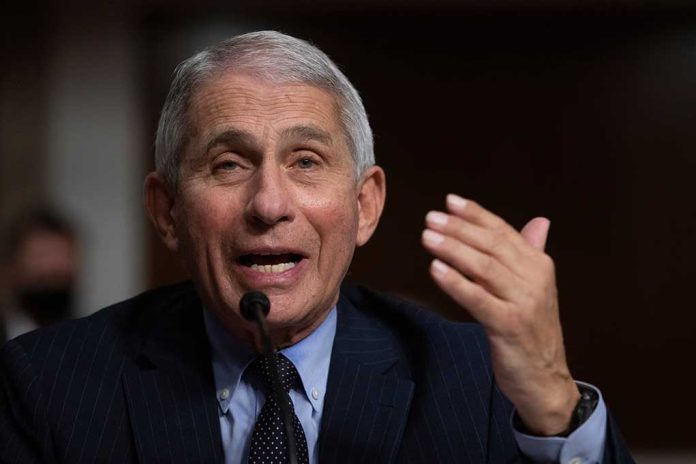 Now POLL Is Bad News for Biden and Fauci
(USNewsBreak.com) – A survey conducted by the Trafalgar Group and Convention of States Action suggested a majority of Americans aren't confident in the Biden administration's and Dr. Anthony Fauci's abilities to handle a monkeypox outbreak. A significant majority, 56% of poll participants indicated they trust the administration very little or not at all. However, another 39.7% said they trust the government somewhat or completely to deal with a potential epidemic competently.
Poll: Most Americans Do Not Trust Biden Admin, Fauci to Handle a Monkeypox Outbreak https://t.co/w1jH2UKJ9L

— chuck mc (@chuckmc68515100) June 8, 2022
The survey ran from May 25 to May 29, and the group released it on June 8. There were 1091 respondents of likely general election voters, with a margin of error of 2.9% and a confidence level of 95%. The poll question asked how strongly participants believed the current administration could effectively respond to a monkeypox outbreak.
Democrats were more likely to have confidence in the administration, with 48.5% saying they "trust very much." Republicans responded in opposition, with 72.2% saying they "don't trust at all." Many independents or participants who weren't from either major party sided with the GOP. A total of 53.6% said they had no trust in the government's ability to fight the virus, while only about 24.8% of participants said they would trust Biden and Fauci "very much."
The Centers for Disease Control and Prevention (CDC) said the general risk for contracting monkeypox is low, but they did confirm 65 cases in the US as of June 13. The CDC said they believe many cases have been in men who have had sexual relations with other men, but that anyone who comes in contact with an infected person is at risk.
Copyright 2022, USNewsBreak.com