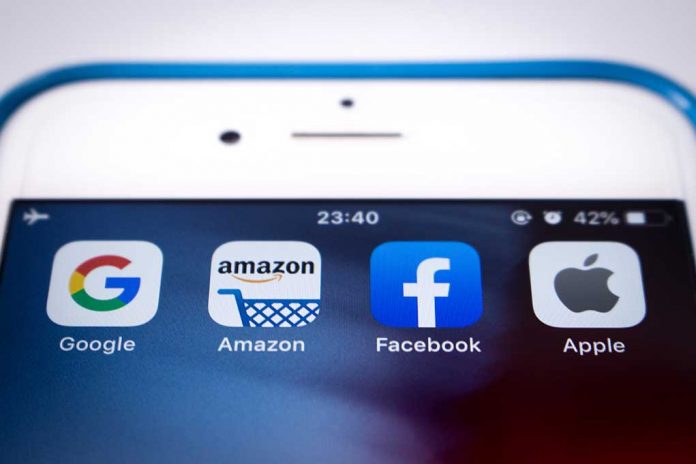 (USNewsBreak.com) – Big tech companies have reigned supreme for long enough that they appear to think they can get away with anything. It's gotten so bad that Facebook, Twitter, and YouTube took the extraordinary step of banning former President Donald Trump before he left office. They may think they are the lords of their respective realms, but a new poll shows public sentiment could be turning against them.
Change Research released the study on July 28, 2021. Conducted in partnership with two advocacy groups, the Center for American Progress Action Fund (CAP) and Public Citizen, it revealed increasingly unfavorable ratings for the Big Tech giants.
Big Tech's approval rating underwater: poll https://t.co/bIDfRdDIa2 pic.twitter.com/XxpQgM9mle

— The Hill (@thehill) July 29, 2021
The survey asked 1200 registered voters from both sides of the aisle how they felt about industry regulations and privacy.
Results showed a majority of both Republicans and Democrats are open to breaking up involved companies or applying new regulations to them. This includes 82% of Republican and Right-leaning voters. When it came to the ability of people to sue these companies over privacy issues, 96% of all respondents were in favor. Another 91% said states should have the ability to pass privacy laws that expand on federal legislation.
The overwhelming results show a unified negative opinion of the industry. Jane Chung, an advocate from Public Citizen, said this indicates all people, regardless of political affiliation, are over the power Big Tech wields.
Congress is currently working on figuring out how to approach Big Tech companies. But if this poll is any indication, Americans are hoping lawmakers move more swiftly to exert control over the industry.
Copyright 2021, USNewsBreak.com