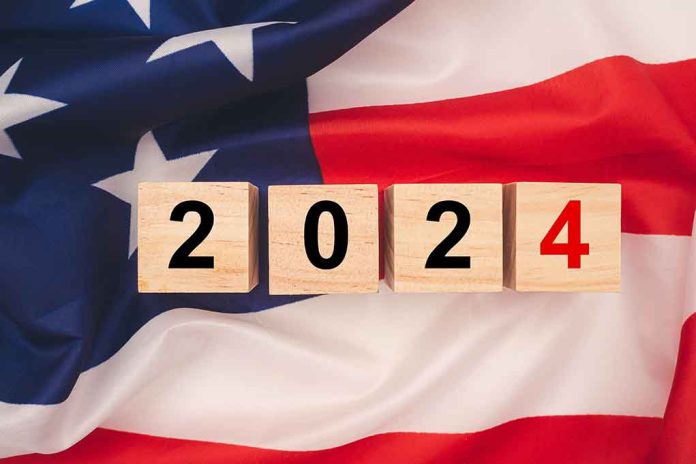 (USNewsBreak.com) – Over the next few months, candidates on both sides of the aisle will begin deciding whether they will run for the 2024 presidential election. The only person who has officially made the announcement is former President Donald Trump. Rumblings persist that others plan to throw their names in the hat, too, and according to reports, one might just hail from New Hampshire.
On Wednesday, February 8, Governor Chris Sununu (R-NH) confirmed to NBC News that he had formed a political action committee (PAC), "Live Free or Die." The PAC, structured as a non-profit entity, allows him to raise campaign funds from unlimited donations without disclosing contributors. It's also a way for Sununu to gauge whether there is voter interest in his candidacy.
New Hampshire Gov. Chris Sununu makes a bold move with 2024 in mind https://t.co/1IcjnpV4pa pic.twitter.com/jaMQ83z7YL

— New York Post (@nypost) February 9, 2023
In a statement to NBC, Sununu said he's proud of "the successes [his administration has] had in New Hampshire," and he thinks what he's done in his state would be good for the federal government as well. He's an outspoken critic of both former President Donald Trump, who he doesn't think could beat President Joe Biden in a rematch, and Governor Ron DeSantis (R-FL), who he says is a bit too authoritarian. While he hasn't officially announced his intention to run, reports suggest forming the PAC could be a move in that direction.
Sununu is also not the only one who has formed such a committee. Former South Carolina Governor Nikki Haley (R) and Vice President Mike Pence (R) have also formed PACs. Haley reportedly plans to announce her bid to run on February 15 in Charleston, South Carolina.
On the other side of the aisle, no Democratic Party candidates have officially announced. While many people, including White House Press Secretary Karine Jean-Pierre, say Biden will run again, he has yet to throw his hat in the ring.
Typically, New Hampshire holds the first presidential primaries, but Democrats may jeopardize that tradition this year as they look to shake up the lineup. However, Sununu has pledged to go first, "regardless of what Joe Biden might say or think," reported local news outlet WMTW 8.
Copyright 2023, USNewsBreak.com