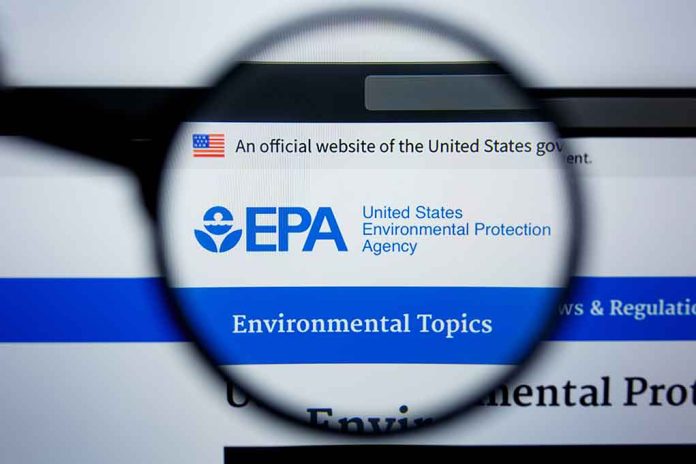 (USNewsBreak.com) – Over the last number of years, the Left has made no attempt to hide its clean energy goals. Since President Joe Biden took office in 2021, the administration has worked to enact new legislation and rules. The latest move comes from the Environmental Protection Agency (EPA), which is now attempting to impose "new carbon pollution standards."
The Rule Proposal
In a May 11 press release, the EPA detailed its new proposal. According to the agency, the proposed restrictions would "protect public health, reduce harmful pollutants and deliver up to $85 billion" in benefits over the next 20 years.
To enact the emission limits under the Clean Air Act, the EPA says it would utilize "proven and cost-effective control technologies." These include clean hydrogen (low-GHG hydrogen co-firing), which has lower emissions, and carbon capture and storage.
By imposing restrictions and monitoring technologies on coal and fossil fuel-fired power plants, the agency hopes to cut approximately 617 metric tons of carbon dioxide through 2042. In doing so, the agency said, there would be noticeable changes in public health within the next seven years, including:
1,300 fewer premature deaths
800 fewer emergency room and hospital visits
66,000 fewer lost work days due to illness
38,000 fewer school absences
300,000 fewer asthma attacks
The EPA says the changes wouldn't be immediate, so the power plants would have "ample lead time" to comply.
The Backlash
There was a lot of backlash from proponents of fossil fuels and those who feel the rule is an attack on the energy industry. Texas officials were among the first to speak up. On May 22, Texas General Land Office (GLO) Commissioner Dawn Buckingham wrote a letter to EPA Administrator Michael Regan, saying she was "appalled" and very worried about the draft rule introduced. She said if it went into effect, it would be harmful for the "the energy industry, the robust Texas economy, everyday taxpayers, and public education funding." The state's public education system gets billions of dollars from natural gas and oil production.
The rule, which would mandate power plants to capture 90% of emissions, would force "untenable restrictions." Buckingham further said that the proposed replacements, wind, and solar energy, aren't reliable enough to provide what Texas needs.
Experts say that the new rule proposal is likely to draw legal challenges and potentially overturning by a future administration.
The EPA is holding a virtual public hearing for those who want to attend on June 13 and 14. The comment period in the Federal Register is open until July 24, 2023, for anyone who wants to file a complaint or express their concerns.
Copyright 2023, USNewsBreak.com