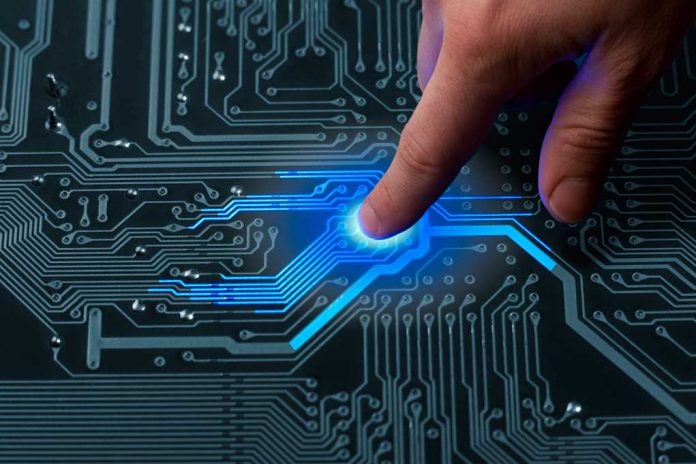 (USNewsBreak.com) – Sweat is part of the body's natural cooling system. Thanks to researchers at one of America's leading universities, it just might become the latest and greatest portable energy source, too.
A group of scientists from the University of California San Diego created a small, thin, flexible strip that wraps around the tip of your finger. It converts the sweat you produce into a small electrical charge.
Wearable energy systems are nothing new. However, current models all require you to exert energy to make power. This product is different.
This device harvests power from your sweaty fingertips while you sleephttps://t.co/kpVuouxP1l#Device #harvest #Fingertip #Sleep

— Sandeep K S (@Miraclehappenin) July 14, 2021
Your fingertips contain over 1,000 glands; all constantly release sweat. Normally, the liquid quickly evaporates, but the device is able to absorb it before this happens. A chemical reaction occurs, generating a small charge. The device then stores it until you need it.
Many see this invention as a move in the right direction. The device is a convenient and practical option, and virtually anyone can use it. Side effects are practically nonexistent, and even those who struggle with movement can make it work.
The main downside? It's very small, so you shouldn't expect to use it as a back-up generator or as a power source for any object with high-energy needs.
Copyright 2021, USNewsBreak.com