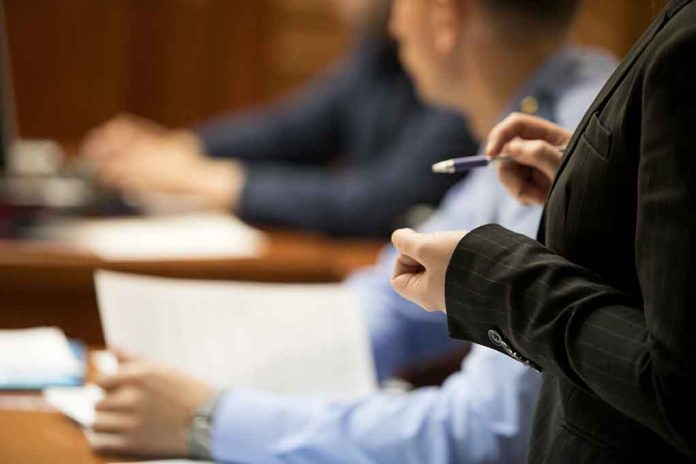 (USNewsBreak.com) – On November 30, 15-year-old Ethan Crumbley opened fire on students and staff at Oxford High School. He killed four people and injured multiple others. Prosecutors revealed more about his tortured mind in a recent court hearing.
On February 22, Oakland County Assistant Prosecutor Markeisha Washington presented evidence about the teen to the court during arguments against moving him from the adult jail to a juvenile facility. She explained his journal outlined plans to rape and kill a female classmate. He planned to stalk and torture her as well. And that was only the beginning of the disturbing evidence.
Chilling new revelations about accused Mich. school shooter Ethan Crumbley https://t.co/icWaPVE3ly

— New York Post (@nypost) February 23, 2022
Washington also presented entries in which the shooter spoke of torturing baby birds and enjoying the sounds they made as he killed them. She showed videos Crumbley made showing mutilation and images of the dead birds.
The prosecution presented a text message where the teen said he liked the way he was, embracing the dark side of himself. He also discussed how he admired serial killer Jeffrey Dahmer and Nazi leader Adolf Hitler because people will never forget them due to their horrific actions.
Prosecutors upheld that despite only being a teen, Crumbley has demonstrated an interest in adult topics and desires notoriety.
Copyright 2022, USNewsBreak.com