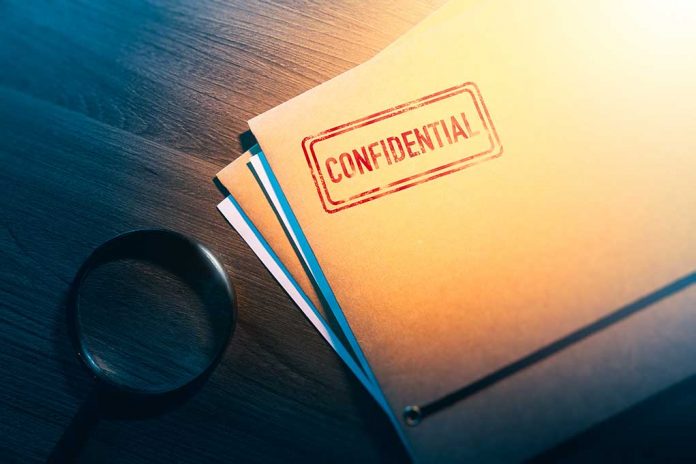 (USNewsBreak.com) – The Russia probe dominated the news for a good portion of former President Donald Trump's time in office. Yet, investigators never were able to prove a connection between the outspoken Republican and foreign interests. Now, new evidence associated with the John Durham investigation is renewing interest in the case.
In an effort to suss out suspicious behavior, the administration appointed John Durham to a special counsel investigating the probe. He asked officials to indict former federal prosecutor and lawyer for the Democratic National Committee (DNC), Michael Sussmann, on September 15.
Durham Probe Seeks Indictment of DNC Lawyer for Lying to FBI https://t.co/tTIhtvzid0 via @Newsmax

— MCBannon (@MCB2021) September 16, 2021
Durham asked for charges of making a false statement to the FBI relating to a meeting in September 2016. Sussmann met with an FBI attorney, James A. Baker, to communicate analysis of internet data potentially as evidence of a connection between Trump and a Russian bank. The FBI determined the information was not credible.
On Thursday, Sussmann was indicted for his alleged crime, after which he pleaded not guilty. The indictment comes down to whom the attorney represented during that meeting. Baker claims Sussman denied he appeared on behalf of any client. Yet, court records suggest that, during a 2017 congressional deposition, the lawyer confirmed he was, in fact, there on behalf of a cybersecurity expert.
Sussmann's lawyers say he took no criminal action; if so, he won't face conviction. However, the attorney himself declined to comment on the ongoing case. Could the investigation unearth additional facts about the Russia probe and the people behind it?
Copyright 2021, USNewsBreak.com