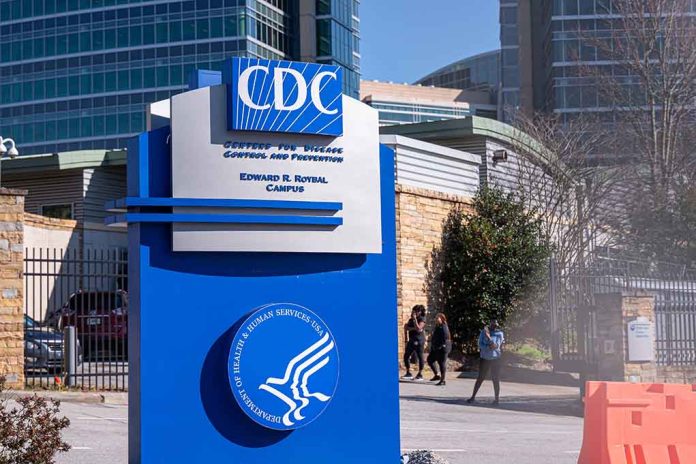 CDC Employees Have A Secret Nobody's Talking About
(USNewsBreak.com) – The Centers for Disease Control and Prevention (CDC) is the leading authority in the United States on COVID-19. The agency issued multiple recommendations that led to orders for lockdowns and mask mandates. The CDC also pushed vaccines, but in an exclusive report, The Epoch Times reveals almost 400 employees at the agency have yet to receive their own vaccinations against the virus.
Nearly 400 employees at @CDCgov have not received a #Vaccine against #COVID19, according to data obtained exclusively by The Epoch Times.

The agency also disclosed that it has granted zero requests for an exemption from the federal #VaccineMandate. https://t.co/Vm7nYeYhQ2

— The Epoch Times (@EpochTimes) April 28, 2022
The publication learned about 382 unvaccinated workers through the Freedom of Information Act (FOIA) officer, Roger Andoh, at the CDC. There are nine other employees who have not completed the vaccine series, leaving about 3.2% of workers in the agency not meeting requirements under a mandate set to go into effect on May 31.
The Epoch Times claims its first FOIA request didn't net the information requested. The publication received pushback until it appealed to the Department of Health and Human Services (HHS). The office then provided updated data. An HHS FOIA analyst, Jonathan Nelson, claimed it was an "accidental omission" at fault for the issues with the initial request.
The CDC hasn't given any exemptions to its employees to the mandate, requiring full vaccination status. Officials have failed to respond to questions about what will happen to the 382 unvaccinated employees when the deadline comes. The big question is: Why would any CDC employee refuse the jab?
Copyright 2022, USNewsBreak.com