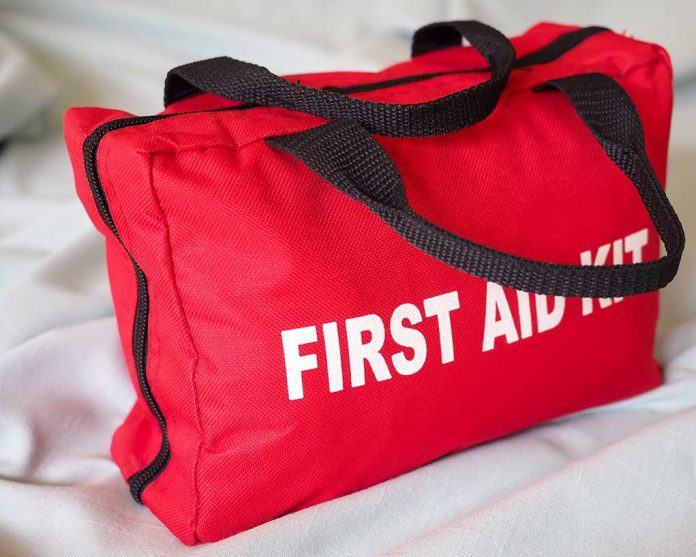 (USNewsBreak.com) – When the weather warms up, millions of people head outside for some fun and sun, crowding outdoor concert venues that are typically closed for the cooler months of the year. One of Colorado's most iconic venues is the Red Rocks Amphitheatre in Morrison. Now, it's also the scene of one of the most shocking events to happen this summer.
On Wednesday, June 21, former One Direction member Louis Tomlinson was set to headline the venue. However, things went horribly wrong when the weather took a drastic turn. The show was delayed until the storm passed, and loyal fans stuck around to see the rock star take the stage. Things went from bad to worse around 11 p.m., when the National Weather Service sent out a bulletin that there was a "significant storm" moving in with the potential for golf ball-sized — or larger — hail. It urged people to take cover. The only problem? Red Rocks Amphitheatre has no cover.
People had to run to their cars, and many couldn't make it in time before the hail started pummeling them. Shocking footage shows the size of the hail and fans running to get away, with some even cowering under boxes at the merchandise stands.
First responders noted that approximately 80 to 90 people were treated on scene for injuries that ranged from cuts to broken bones. An additional seven were transported to local hospitals with non-life-threatening injuries. Many attendees ended up with welts and bruises from the projectiles. There was significant damage to many vehicles, including shattered windshields.
Tomlinson took to Twitter to send his love to the fans, saying, "it was devastating to see so many [people] affected."
— Louis Tomlinson (@Louis_Tomlinson) June 22, 2023
In the aftermath, many fans blamed the venue for the short notice and for not allowing them to take cover in the backstage area, despite the severity of the storm.
Tomlinson has said that he is working to reschedule the show.
Copyright 2023, USNewsBreak.com