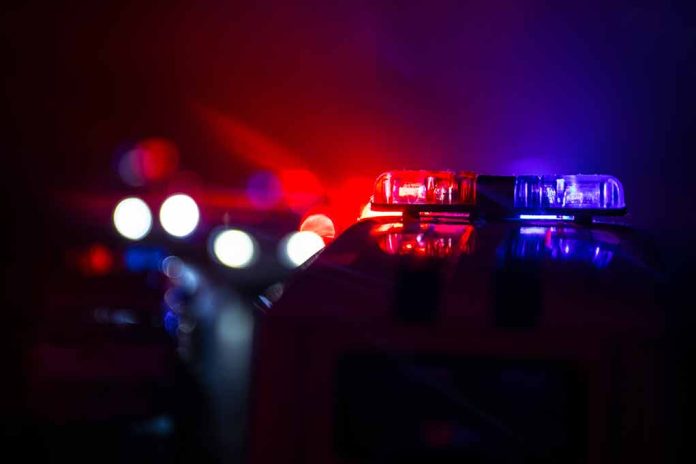 (USNewsBreak.com) – Violent crime is on its way down in Philadelphia, with most categories seeing declines, according to Axios. However, several incidents still occur each year. Recently, one man became the victim of a brutal assault while walking his dog.
On Saturday, August 26, US Navy veteran Scott Harris took his dog outside for a walk when he encountered a large group of people in the Brewerytown neighborhood. Instead of avoiding the group, he continued his walk and, sadly, came under attack.
The 62-year-old former commander doesn't remember much of what happened next, saying he woke up in the emergency room. According to NBC 10, someone hit Harris from behind. Assailants beat and robbed him, stealing his wallet while he lay unconscious. Graphic images showed cuts all over his face.
Surveillance video in the neighborhood showed Good Samaritans walking Harris back to the home he shares with his partner, Joseph Hurchick. Speaking with Fox 29, Hurchick said that parties in the neighborhood aren't uncommon, and police refuse to do anything about the gatherings. When he saw Harris all bloodied, Hurchick called 911 because he had no idea "where the blood was coming from."
It turned out that Harris had some pretty serious injuries, including broken teeth, bruising and swelling in his face, and a brain injury. The veteran received at least 100 stitches, most of which were in his mouth. Having been through several deployments, including to Iraq and Ukraine, where he adopted his dog, Nora, he said he never "expected this to happen in [his] own neighborhood."
Harris said he had no money in his wallet, just a few credit cards and a memento he's sad to see gone. He carried his deceased mother's driver's license around to keep her close. He also said he has no plans to leave the neighborhood.
Copyright 2023, USNewsBreak.com