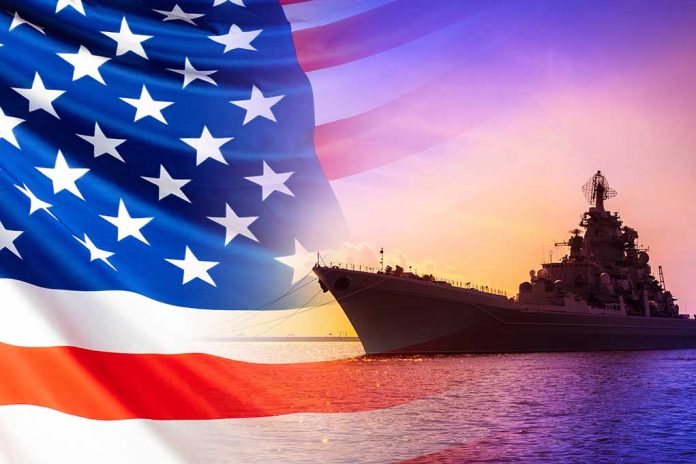 (USNewsBreak.com) – In October, the USS Connecticut collided with an underwater mountain located in the South China Sea. That incident led to the vessel surfacing near Guam, where officials immediately took it out of commission. An investigation now suggests the crash was entirely preventable — and three top sailors are facing the consequences.
In a statement, the Navy said Vice Adm. Karl Thomas relieved Commander Cameron Aljilani, Lt. Cmdr. Patrick Cashin, and Master Chief Sonar Technician Cory Rodgers of duty in connection with the incident, citing "loss of confidence" as the reason.
US Navy sacks commanding officers aboard crashed submarine https://t.co/fkxQlYuxoC

— BBC News (World) (@BBCWorld) November 5, 2021
Officials say the accident would not have happened if leaders and crew had practiced proper protocols while exercising sound judgment. The Navy's release also indicated USS Connecticut would return to Washington DC after an assessment in Guam.
Fifteen sailors suffered injuries as a result of the underwater collision. The extent of any damage to the submarine remains unknown. The US Navy has yet to release any additional details about the accident or how it happened.
A British Royal Navy submarine captain who spoke to the BBC on November 5 was shocked by the incident, calling it highly unusual.
Unfortunately, the incident heightened tensions with China; the nation believes it holds control over the contested waterway. Officials in Beijing also accuse US forces of provocation, calling for an immediate halt to their actions. They also requested full transparency about the collision.
Copyright 2021, USNewsBreak.com