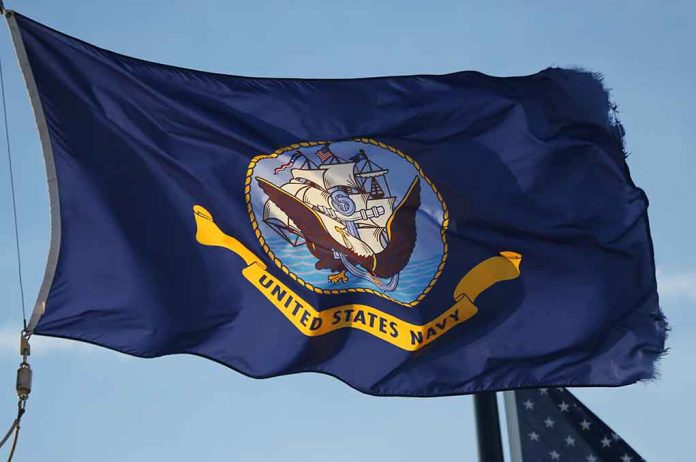 (USNewsBreak.com) – There's been a lot of concern recently about military readiness, and the US Navy is not immune. Experts are beginning to call out the branch for several issues, including the fact that its resources appear to be overstretched. The concern is that if the Navy doesn't fix deficiencies, it can impact response time and the ability to provide global protection that many nations, including the United States, count on.
Deficiencies That Need Addressing
On May 2, the Government Accountability Office (GAO) released its military readiness report. While it acknowledged improvements in some areas, many others needed addressing. Overall, between 2017 and 2021, preparedness declined in both sea and land domains, with the former also showing deficiencies in both resource and mission capabilities.
The GAO identified specific challenges the Navy faces, including ship sustainment, particularly in the area of maintenance, which had a backlog of $1.8 million. At the shipyards, the infrastructure was determined to be in poor condition. Additionally, there's concern regarding the lack of proper staffing, and many of those serving report experiencing fatigue.
In a more thorough evaluation of the Navy, the GAO went into sustainment challenges — which highlighted how the branch is experiencing a growing number of cannibalizations, the process of covering part shortfalls with working parts from other equipment. Depot maintenance delays experienced a significant decline. A prior five-day delay in performing maintenance has turned into a 19-day wait. The lag for some ship classes exceeded a month. Lyle Goldstein, the Defense Priorities director at the Asia Engagement program, said this indicates that "something is very wrong" with how the Navy conducts its maintenance.
Goldstein explained that the shipyards' poor condition affects the overall readiness of the Navy's fleet. This is where the repairs — both routine and emergency — are carried out on submarines and nuclear aircraft carriers.
Shape Up or (Not) Ship Out
Experts caution that the branch needs to shape up because, in the event of a conflict, the Navy typically represents the nation's first line of defense and is likely to suffer the greatest initial losses. According to The Daily Caller News Foundation, Hudson Institute senior fellow Timothy Walton warned that if the Navy didn't take the proper steps to deal with its issues, "one of its most important instruments of national power will become increasingly less relevant."
Goldstein offered some insight into solving the problems, suggesting doing away with the overwhelming deployment schedules and "grow[ing] the fleet" to promote "more manageable deployment schedules, on better maintained ships" that can deploy as needed.
Copyright 2023, USNewsBreak.com