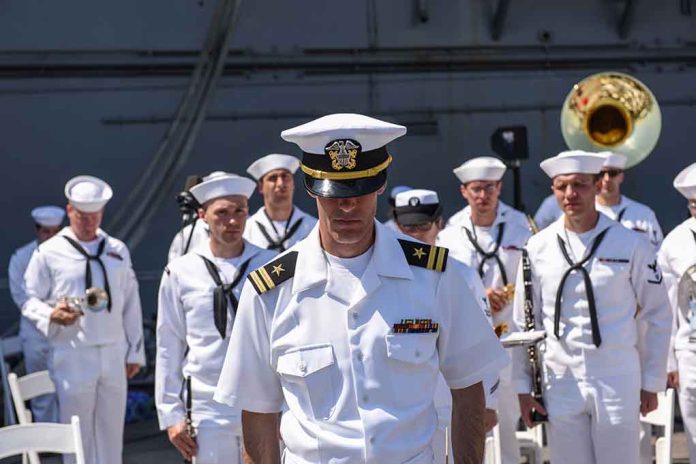 Unvaccinated Officer WINS – Navy Board Reaches A Big Decision!
(USNewsBreak.com) – In August 2021, President Joe Biden announced his approval for the implementation of a COVID-19 vaccine mandate on all active members of the US military. Once in effect, the mandate required the release of members who refused to comply. Lieutenant Bill Moseley decided to fight the order, and on May 20, the Navy board ruled in his favor.
In a rebuke of President Joe Biden's COVID-19 vaccination mandates for members of the military, a three-member U.S. Navy administrative board unanimously cleared a 22-year veteran officer who refused to get vaccinated.https://t.co/zeu5MnNfw1

— Newsmax (@newsmax) May 24, 2022
According to a May 21 statement from his attorney, R. Davis Younts, Moseley is a 22-year veteran who was facing forced retirement due to the mandate. He objected to the implementation of an order to take a vaccination that lacked FDA approval.
Younts explained Moseley had grounds for a religious exemption to the vaccination, but he decided instead of submitting for it, he would fight on behalf of other service members due to the blanket denial policy the military was implementing. He felt the mandate was illegal and that, as an officer, he had the duty to stand up against this action. The three-member board agreed with his objections and ruled he could remain on active duty.
Moseley is just one example of the arguments over the vaccine mandate order. The Navy Times reported a federal judge in Texas supported 35 sailors who had religious objections to the vaccine. Still, the US Supreme Court upheld the military's ability to use vaccination status when determining assignments for members.
Copyright 2022, USNewsBreak.com