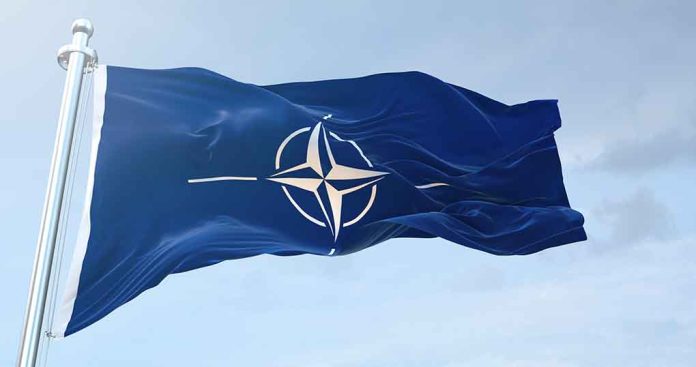 (USNewsBreak.com) – Russia's invasion in February 2022 has left Ukraine fighting for 14 months and counting. The war-torn nation, with a lot of help from Western alliances, has fought consistently to retain control of its sovereignty. It has also been seeking to join the North Atlantic Treaty Organization (NATO), a move that Russia is adamantly against. NATO Secretary General Jans Stoltenberg recently paid Ukraine a visit, his first since the war started.
On April 20, Stoltenberg visited Kyiv and met with President Volodymyr Zelenskyy to tour the city. According to the Department of Defense, the NATO official also toured Bucha, which was destroyed in the early days of the invasion. Stoltenberg made it clear during his visit that NATO is Ukraine's "rightful place" and that the country has the alliance's support.
An honour to be back in Kyiv & meet with President @ZelenskyyUa. #Ukraine's rightful place is in #NATO, and over time our support will help to make this possible. We stand by you today & for the long haul. pic.twitter.com/0vlKZNVY0F

— Jens Stoltenberg (@jensstoltenberg) April 20, 2023
Despite Russia's aggression and warnings to the West, more than 50 nations have continued to bolster Ukraine to help it stave off Moscow's forces. Stoltenberg said that if "President [Vladimir] Putin wins, it will make the world more dangerous." He also reiterated that the US' involvement is necessary to show Russia — and the world — that authoritarian rulers can't just use force to "get what they want."
Despite its application to join, and support from countries like Estonia and Poland, Ukraine's path to NATO has been a bit complicated. Some leaders feel the nation shouldn't join the alliance when it's in the midst of a war. According to Business Insider, US diplomats believe it could escalate the conflict and would be a distraction to Ukraine's efforts to drive Russia out and feed into its propaganda.
NATO doesn't have an official presence in the embattled country, but that hasn't stopped the organization from sending aid. Unlike the US, Germany, and the UK, however, NATO's help has come in the form of nonlethal support.
Copyright 2023, USNewsBreak.com